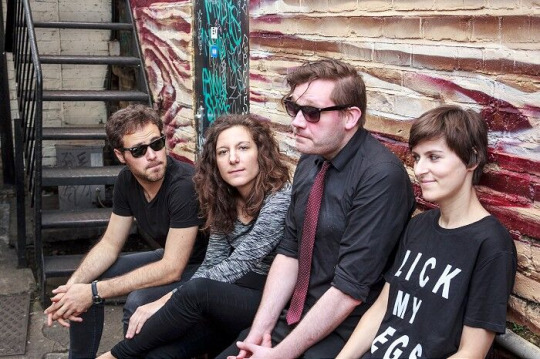 We recently had the pleasure of receiving an email from a lovely upcoming band named Useless Cities. Currently formed by four members Tom: Vocals/Guitar, Clare: Bass, Sebs: Drums, Conny: Vocals/Keys
Hello! How are you at this moment of time?
Great. We have just come from a photoshoot where we posed awkwardly. It was fun nonetheless. Plus it's the bank holiday so everyone is cheerful.
How did the band form? Who met who first?
We met on the Internet. Myself and Conny met first and were songwriting for 6 months. Then we met Sebs and finally Clare.
What are the goals for the band in the next couple of years?
The plan is to record our next EP in October/November and release that alongside a video. We are tentatively planning a tour around it. Hopefully build up a following. Then Glastonbury.
Describe your sound in 3 words
Bittersweet and useless.
Would you rather make it big through years of work or through winning a single competition?
I would rather make it big through work and talent than lose all credibility by winning a contest.
Would you rather have a one big hit or hundreds of songs that were great however never charted the top 100?
One big hit. It opens up so many doors if people have at least heard of you. You can still release great tunes, people are more likely to listen.
If you could pick any song from any artist or band that you could claim as your own which track and why?
Dancing Queen by ABBA as it's the best pop song ever written. Our bassist has overridden this to say Regret by New Order because it's both melancholic and uplifting.
If you could give a tip to anyone who wants to start a band or become a solo artist what would it be?
Start a band rather than be a solo artist. It's much more interesting to watch