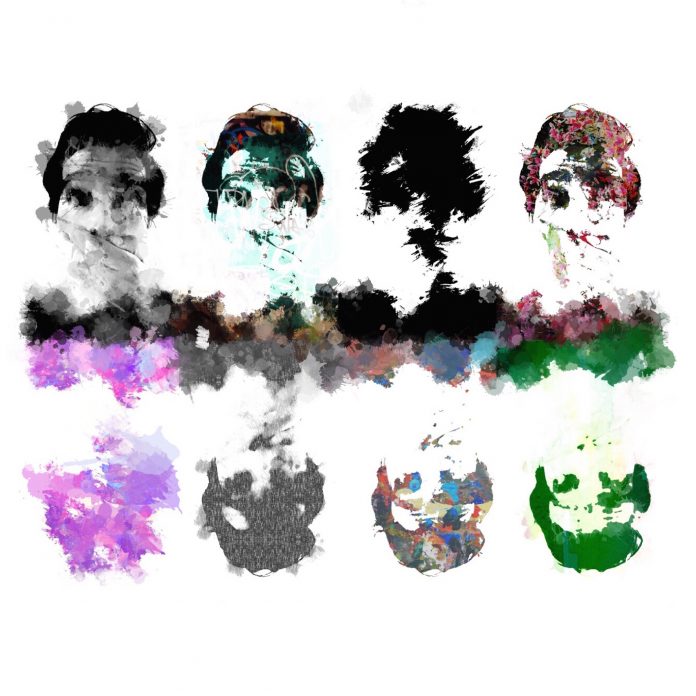 Caio Souza is an exciting composer from Brazil currently residing in LA.
With his music going up and up, he joined us for an interview to talk about music and life in LA.
Hi Caio! So, you are a Brazilian composer living in Los Angeles. What brings you from the Wonderful City of Los Angeles?
I wish I could say it was the weather and the blue sky. However, when you're stuck inside the studio you don't see the outside life too often. Days go by and the only things you see around are instruments, gear and empty coffee cups. I have a never-ending hunger to develop myself as a musician, so a few years after graduating from music college I decided to move to Los Angeles and enhance my studies in composition with the great names in the film-scoring field such as Charles Fernandez and Scott Glasgow. Besides that, I also had the help of the Grammy Award winner Darryl Swann to improve my mixing and mastering skills and in 2016 I was Awarded with Distinction by the UCLA Film Scoring Program. In the meantime, with my studio still halfway open, I was scoring an advertisement video from a company based in Brazil and not long after I was also invited to write music for my first international movie. That made me realize that opening my studio here would give me more network and independence to participate in a wider variety of projects. The whole political crises and the impeachment of the former Brazilian president made me rethink a lot the idea of going back to Rio de Janeiro but little did I know that the presidential scenario was also about to turn upside down in the United States. It makes me sick to see that the system is getting corrupted everywhere but at least I feel that music gives me some possibility of fighting it back.
Your music life dates from before your move to California. You started by
playing the guitar and arranging for bands. What was the transition like to becoming a composer?
Actually, I believe every musician has a composer inside and every person has music somewhere in his or her soul. We just live our lives playing hide and seek with those feelings. Some might not care that much about it but some see on it more than just a game and I just happen to like the idea of being able to touch other people's emotions. I started studying guitar and music theory at an early age but I was always curious about all the instruments that I could touch. Not only about playing them, but also about how do they blend and talk to one another. Soon I caught myself asking why stop there. If I could shape the way a musical conversation would happen, why not create a whole story full of different subjects and music characters? You know, the love for composition is like a virus. For the good or for the bad, some happen to be immune to it. At the same time, some catch it within the very first touch.
How did you end up working with such successful theatrical montages
like O Pelicano?
Back then I was still known as a guitar player but not as much as a composer, so it was quite thrilling when I got the call from one of the producers of the show to watch rehearsals and talk about music with the company director. I watched a few random scenes of the play, we talked a little bit about the story arch and soon started discussing music. I remember them saying that they were looking for something that would have eastern European traces, with a minimalistic concept but it would also have to be made in a very contemporary way. I promised to make a few demos but as soon as I started trying to write something, I realized that I had no idea which sound I was trying to achieve. I studied a few pieces, sketched some themes and cried myself to sleep a few times. They called me back and asked me to go to another rehearsal with some music examples for us to try in a few days. I agreed without hesitation and never told them that up to that moment I had absolutely no concrete idea for the score. A week after, I showed up with a couple of my very first drafts, a canon and a piano suite and to my surprise, they were immediately hooked to them. After some retouches and a nice orchestration, they became the introduction and the interlude of the show. Sometimes all we need is an excuse for us to put down the walls that block us from seeing the beauty in our own creation.
The music you made for the show O Diário was also quite unique. How
was to participate in such an avant-garde project like this?
By that time, I was constantly working with my friend and director Vitor Hugo and this was an experimental project that he invited me to collaborate with. We were searching the boundaries as well as the common points between dance and theatre. With no text being said, body performance and music should be in a constant commute in an effort to pass the audience the whole story of a man losing the sense of reality.
Caio, you've had quite a career so far. On the big screen, you participated
in few Brazilian productions as well as some international ones. Do you
feel there are any differences between them?
More than a matter of where the people involved in the project are from, or where the production takes place in, the true question is what are we looking for as art creators? Some have a clear notion of where are they aiming to but some don't and the process of making music runs a little bit differently depending on the case. If I have a clear direction of where to go to, I don't have to worry so much about the destination but more about finding the best way to get there. However, I am often given a path to walk through, even though my musical goal is still quite unsure in the very beginning.
To a certain extent, Hollywood focuses on creating audiovisual shows. At the same time, South American and European productions usually aim for a more intimate and story driven product. That fact also influences many choices when a composer is developing a score. That being said, there are no dogmas in art-making nor when producing entertainment. So every project should be approached in its own way and a composer should always make his signature be heard, no matter which kind of production he is participating in.
And how did Banana Music come about?
For years I worked on the idea of opening my own studio. In the beginning, I used to compose and produce tracks with the very little that I had available. My workstation was a small table with a computer and a digital piano in a tiny room behind the kitchen in my old apartment. I still remember trying to write music while my old laundry machine would wash in 112BPM in an endless D and Eb ping-pong. It was in an environment like this that I composed and produced the two original tracks of my first music group Mudds and later on the full score of the play O Pelicano. Most of all, the composition should not rely on gear. A music sheet and a pen are enough for you to create music. However, the more music elements you have around you, the more the environment floods you with ideas and resources to compose. On the other hand, producing music is very dependent on the gear you have. With the advent of technology, we need way less than people needed 20 years ago to produce music. However, nothing is possible without at least a way to generate or record sounds and a Digital Audio Workstation.
When I moved to Los Angeles, I already had an insane amount of gear and music production programs. So in a sense, I already had a studio but the chaos around it made rather complicated officially open it. After establishing myself here, I simply organized everything that I had in a way to create a space where I would always be ready to create high-quality material and where I would be sure that the outside world would not interfere in my workflow.
You have recently released a YouTube channel called Blak Magik in
collaboration with the musician Alexandre Rios. How is this new project
running?
Blak Magik is divided into seasons of 6 episodes each, which are released weekly on Fridays. We debuted in December 2017 and are now at the end of the very first season.
The channel consists of music videos of classic video game scores such as Zelda: Ocarina of Time, Super Mario, Chrono Trigger and many others. The tracks are rearranged and since both of us are multi-instrumentalists we record and film us playing all the lines. Seeing that vintage game music is all consisted of synthetic sounds, I had the idea of putting my old habit of singing and playing the tunes that surrounded great part of my childhood into practice. When Alex told me he was also moving to Los Angeles, I immediately invited him to help me on giving life to all those video game tracks that both of us always loved. Now the result of this is all online. Subscribe to us and enjoy.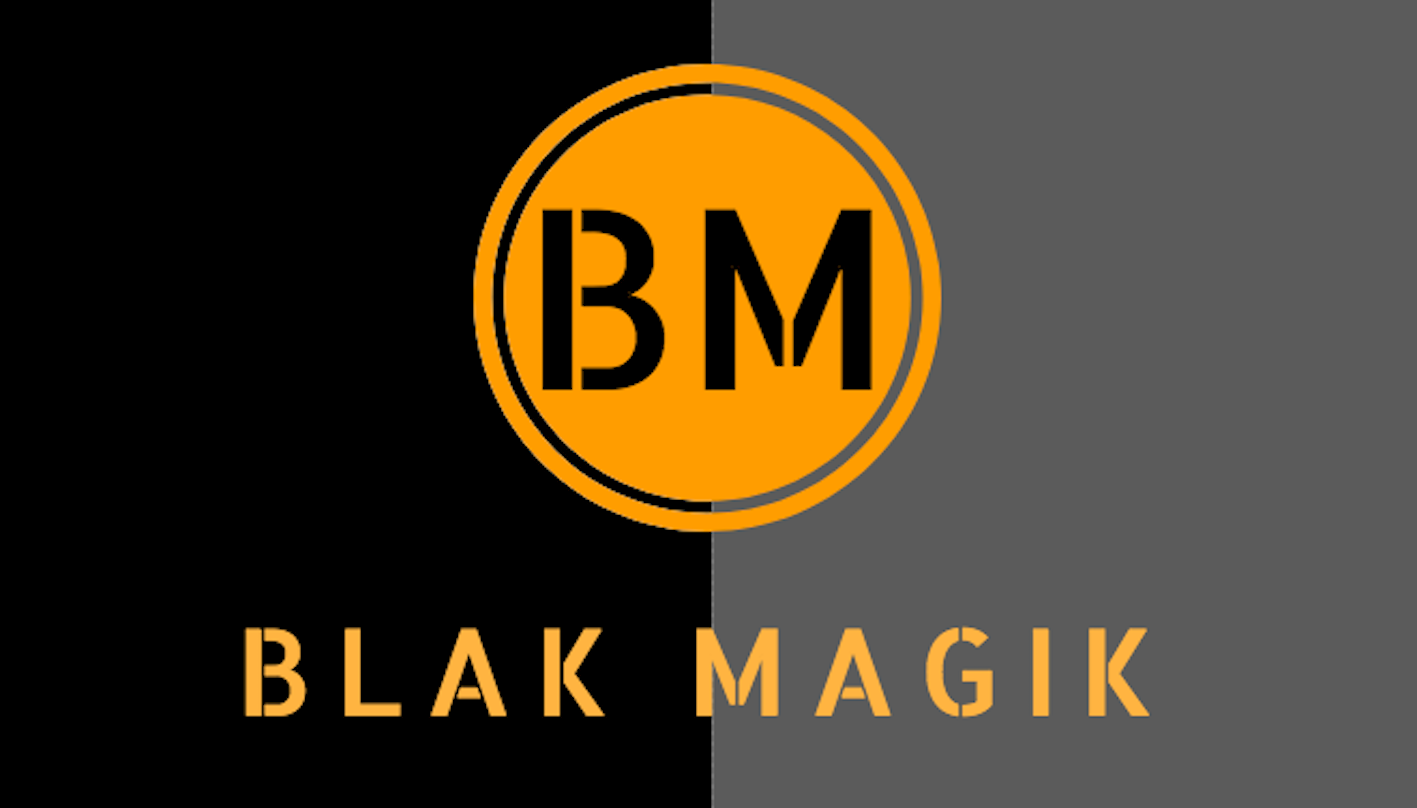 But your relation with game music is bigger than that. You also have a
record scoring games. How is it working on a project like a video game
Edd and the Kite? Was it challenging scoring a game that takes place in the
suburbs of Rio de Janeiro?
In a way, every project is a challenge. The universe where a game takes place in is always a fundamental aspect of how music is going to be created but I believe that having limitations, or at least a good direction of where to go, is a great way to start outlining the creative process. However, we have to take in consideration more than just the geographical space when composing for media. In this game, the music I wrote carried many elements from urban Brazilian music, as well as some characteristics present in the early 1990s game scores such as making use of distinguished and memorable melodies.
The work you have as a composer is quite versatile. Do you have a specific
process to write music? What is your style?
I feel that creative minds often live in a Netflix Syndrome hyperbole. With an endless amount of possibilities, every choice reflects in infinite losses and when facing such a dilemma even a seasoned composer might face inspirational barriers. When writing for film, theatre or some other kind of media, we look for ways to relate the music to the story and the elements present on the main project. That makes the life of a composer for media a never-ending seek for balance. We have to make ourselves be heard throughout our compositions without deviating from the main idea that we are supporting. Different from a
classical composer, most composers for media cannot have a specific genre but instead, we have our own accent that outline the way we musically tell a story. I repeat myself by saying that every project is one of its kind and should be faced in its own particular way. However, after catching myself facing very similar situations in completely different productions I started understanding the process of writing music for media in four major steps: euphoria, defeat, overcome and craft. In the first stage, we live the hype of starting a new project. Ideas come and go but in this waterfall of information, it is usually half impossible to catch something concrete. When the fountain dries, defeat strikes with full
power. Not only we block ourselves from new ideas but we also don't feel satisfied with anything that was made so far. We regret agreeing on participating in the project and start questioning the very idea of writing music. Luckily for us, it is in the darkest hour that light can shine the most. The overcome is the first pulse of a score's heart. A tune, a melody, a theme, a timber, the primary stimulus might be generated by many different sources. However, it is only after seeing this first sparkle of light that we understand how to guide ourselves in the dark. At last comes the craft, the act of giving life to music. Synchronizing music to image, orchestrating, studio sessions and everything in between a composer's
mind and a final audio file.
Do you have any surprises or new projects coming ahead?
There are a few projects in my 2018's calendar. I and Alex should be producing the second season of Blak Magik in June and are projected to release the new video content by July and August. I'm also planning on releasing on YouTube and Spotify the score I wrote for the movie Charlie's Dead still in the first half of the year. I have recently started sketching new ideas for an album that I will be working on the next years but I am only projecting to release it by 2020. Besides that, I am discussing the idea of making a tour in Brazil with my former band Calango Django. However, I have to admit that a composer's calendar is usually rather questionable.
To find out more about Caio Souza, you can follow him here.
Free Monthly Newsletter
Subscribe to our free monthly newsletter.
Thank you for subscribing.
Something went wrong.