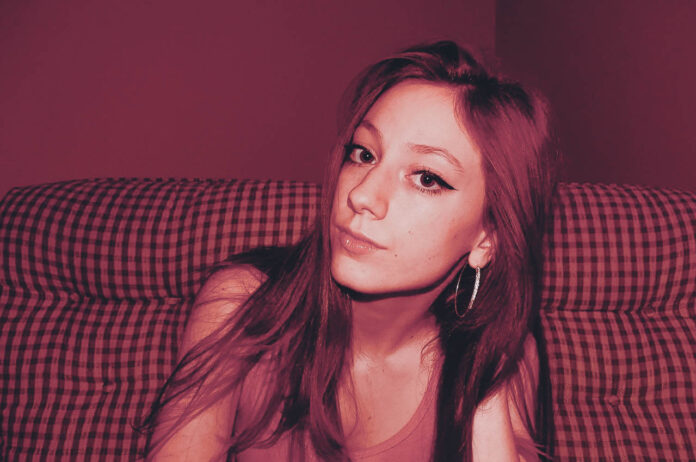 Quickly rising artist, Gina Brooklyn, is becoming the name to follow in the world of music.
Gina Brooklyn, who is a young teenage sensation, joined us for an interview to talk about her latest song 'Warning' and her love for music.
Hi Gina, how are you?
Hi! I'm fantastic! How are you?
I am great. So, how did you get into music?
I got into music because I was raised in a musical family- my dad was a bass player, and my mom was a singer. They were both in a rock band together when I was very young, and I always asked to listen to their CD because I absolutely loved it! I think because my mom was a singer, and since she was my hero when I was young (she still is, love you momma!), I wanted to be just like her and become a singer. I guess that's how I got into music! When I was five and told my mom, I wanted to be a singer; she told me I was terrible and completely tone deaf. It makes me laugh now thinking about it, for one reason being that it was completely true, and the other being I worked so hard to prove her wrong. Here we are now, and she's my biggest supporter!
How did your song 'Warning' come about?
My song 'Warning' was written two years ago actually, not created about me but from the perspective of someone else I knew. The funny thing is is that I've been in a situation that the song describes, so I kind of take it from the situation I was in rather than the perspective it was written in. It all worked out perfectly!
What were the challenges of making 'Warning'?
There was so much planning and creating with this song, more-so than any of my other ones, just because we all really believed in it and wanted to make it just right.
What is your songwriting process?
My songwriting process kind of depends on how I'm feeling, but normally I'll start out by just playing around with chords on whatever instrument I feel like playing, then writing the lyrics along to playing around with chords.
"We all really believed in it and wanted to make it just right."
Describe your music style in three words.
I'd have to say raw, real, and unique.
Describe yourself in three words.
Oooh, this is hard- probably passionate, genuine, and creative.
What is your mission?
My mission is to inspire others to follow their dreams, to give others hope, and to spread as much love as possible! The world needs it more than ever at this time.
If you could collaborate with any artist, who would it be and why?
It would be a dream come true if I could collaborate with John Mayer- his guitar skills and songwriting skills are absolutely incredible!
The last question we ask everyone, what is your definition of culture?
I really like this definition of culture: "The way of life for an entire society."