Benjamin John Power has announced his next album as Blanck Mass: In Ferneaux is out February 26 via Sacred Bones. Along with the announcement, the experimental producer has also released a new single called 'Starstuff'. Check it out below, and scroll down for the album's cover artwork and tracklist.
According to a press release, the album is made up of field recordings from Power's travels over the last decade and "explores pain in motion, building audio-spatial chambers of experience and memory." The LP is divided into just two tracks, 'Phase I' and 'Phase II', which are described as "two long-form journeys that gather the memories of being with now-distant others through the composition of a nostalgic travelogue." 'Stardust' is a single edit of an excerpt from one of those phases.
In Ferneaux marks the follow-up to 2019's excellent Animated Violence Mild. Power recently contributed to Black Stallion, Deftones' White Pony remix LP.
In Ferneaux Cover Artwork: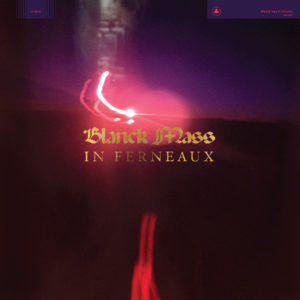 In Ferneaux Tracklist:
1. Phase I
2. Phase II