Lael Neale has announced her debut album, Acquainted With Night. It's set for release on February 19 via Sub Pop. She's also shared new song from the album called 'Blue Vein'. Check it out below, and scroll down for the album's cover artwork and tracklist.
"I wrote this song pre-Omnichord and it is the only recording I play guitar on," Neale said of the track in a statement. "I wrote it around New Year's Eve and it felt like a resolution."
Back in October of last year, Lael Neale shared 'Every Star Shivers in the Dark', her debut single for Sub Pop. She followed it up with 'For No One For Now' in November.
Acquainted with Night Cover Artwork: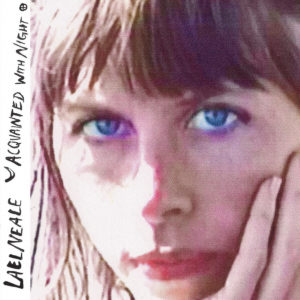 Acquainted with Night Tracklist:
1. Blue Vein
2. Every Star Shivers In The Dark
3. Acquainted With Night"
4. White Wings
5. How Far Is It To The Grave
6. For No One For Now
7. Sliding Doors & Warm Summer Roses
8. Third Floor Window
9. Let Me Live By The Side Of The Road
10. Some Sunny Day