In this segment, we showcase the most notable albums out each week. Here are the albums out on January 15, 2020:
---
shame, Drunk Tank Pink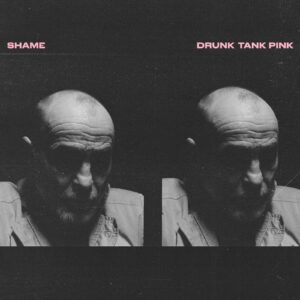 UK post-punk outfit shame have released their sophomore album, Drunk Tank Pink, via Dead Oceans. Produced by James Ford, the follow-up to their 2018 debut Songs of Praise was partially informed by the impact the coronavirus lockdown had on the band. "You become very aware of yourself and when all of the music stops, you're left with the silence," frontman Charlie Steen explained in a statement. "And that silence is a lot of what this record is about. The common theme when I was catching up with my mates was this identity crisis everyone was having. No one knows what the fuck is going on." The 11-track LP includes the previously released singles 'Nigel Hitter', 'Water in the Well', 'Snow Day', and 'Alphabet'.
---
Buck Meek, Two Saviors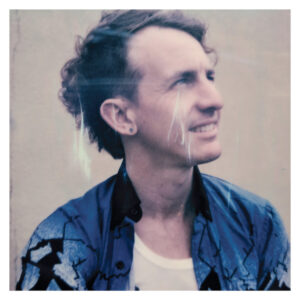 Big Thief's Buck Meek has come through with his second solo album, Two Saviors, out now via Keeled Scales. The follow-up to his self-titled 2018 debut was recorded by producer and engineer Andrew Sarlo and features Adam Brisbin on guitar, Mat Davidson on bass, pedal steel, and fiddle, Austin Vaughn on drums, and Buck's brother Dylan Meek on piano and organ. "The value in our world is built by the labor of love—a currency that accrues no debt, enriching both the giver and receiver," Meek said in a statement accompanying the album's announcement. "This wealth provides the vitality needed to lift a hammer, to raise a roof, and to lay upon the eaves in silent awe of nature and civilization and the culmination of universal effort. Magic (the left hand of love?) arises from attention, and is accessible to all without prejudice. A creation from nothing, from some uncaused cause, some eternal unmoved mover."
---
Sleaford Mods, Spare Ribs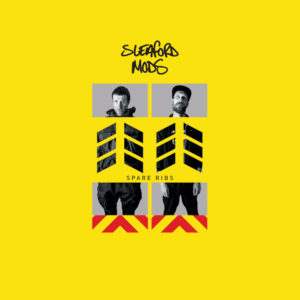 Sleaford Mods are back with a new album called Spare Ribs. Out now via Rough Trade, the 13-track LP follows 2019's Eton Alive and features appearances from Amy Taylor of Amyl and The Sniffers as well as Bristol DIY artist Billy Nomates. In a statement, the band's Jason Williamson said the album's title was inspired by "the idea of the amount of people that died from the first wave of coronavirus; human lives are always expendable to the elites…. We're in a constant state of being spare ribs." He added: "Our lives are expendable under most governments, secondary under a system of monetary rule. We are stock if you like, parts on a shelf for the purposes of profit, discarded at any moment if fabricated or non-fabricated crisis threatens productivity. This is constant, obviously and notably in the current pandemic."
---
Pom Poko, Cheater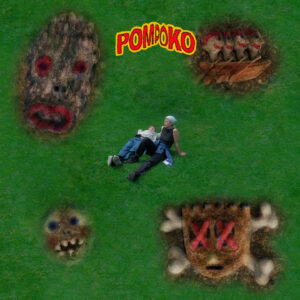 Pom Poko have returned with their sophomore LP, Cheater. The 10-song album follows the Norwegian group's 2019 debut Birthday and includes the previously released singles 'Andrew' and 'Like a Lady'. The record marks a stylistic shift for the band: "I think it's very accurate to say that we wanted to embrace our extremes a bit more," singer Ragnhild Fangel explained in a statement. "In the production process I think we aimed more for some sort of contrast between the meticulously written and arranged songs and a more chaotic execution and recording, but also let ourselves explore the less frantic parts of the Pom Poko universe. I think both in the more extreme and painful way, and in the sweet and lovely way, this album is kind of amplified."
---
Fell From The Tree, ENOUGH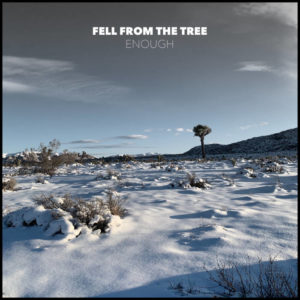 This is the fourth full-length album from Fell From The Tree, the indie project of singer-songwriter, composer, and producer Hannah Jocelyn. A concept album about gender transition, the 11-track LP was written and produced by Fell from the Tree and mastered by Maria Rice (Future Islands, The Magnetic Fields), with mixing from Tiger Darrow (Durand Jones, Andrea Niane) on the previously released 'I Tread Water' and a guest appearance from underground rapper LoneMoon on 'Never Alone'. According to a press release, ENOUGH marks Jocelyn's final album under the Fell from the Tree moniker and "the conclusion to a somewhat unintentional four album song cycle about coming to terms with one's identity and the social consequences of transition."
---
Other albums out today:
Pearl Charles, Magic Mirror; Crack The Sky, Tribes; Dale Crover, Rat-A-Tat-Tat!; Danielle Durack, No Place.