Octo Octa, the moniker of New Hampshire dance producer Maya Bouldry-Morrison, has announced a new EP. She's Calling arrives February 5 via T4T LUV NRG. Below, check out the lead single 'Find Your Way Home', along with the EP's cover artwork and tracklist.
'Find Your Way Home' was written early last year, just weeks before COVID-19 forced Bouldry-Morrison to cancel her tour and travel back to the United States. "She originally intended the title as a metaphor, the journey being internal, but the title would prove to be prescient," a statement from her label reads. "She made the song in order to take a trip into herself, to bring herself peace during an intense time."
50% of the proceeds from the EP will be donated to the legal aid organization Sylvia Rivera Law Project (SRLP), which "works to guarantee that all people are free to self-determine their gender identity and expression, regardless of income or race, and without facing harassment, discrimination, or violence." She's Calling follows Octo Octa's 2019 LP Resonant Body as well as her For Lovers EP. 
She's Calling EP Cover Artwork: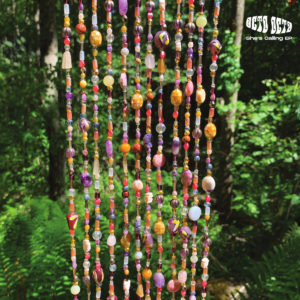 She's Calling EP Tracklist:
1. Goddess Calling
2. Find Your Way Home
3. Spell for Nature