In this segment, we showcase the most notable albums out each week. Here are the albums out on January 22, 2020:
---
Lande Hekt, Going to Hell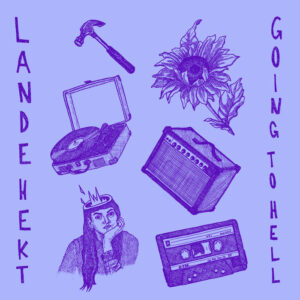 Muncie Girls' Lande Hekt has come through with her debut solo album, Going to Hell. Out now via Get Better Records, the 11-song LP was written while Hekt was in the process of coming out as gay. "I'm no stranger to queer punk and queer politics," she said in a statement. "I've always taken a special interest for obvious reasons, but this record is important to me because it's the first time I'm releasing anything as an outwardly gay person." Following her 2019 EP Gigantic Disappointment, Going to Hell was recorded by Hekt's friend Ben David (The Hard Aches) in the Adelaide Hills in Australia.
---
Palberta, Palberta5000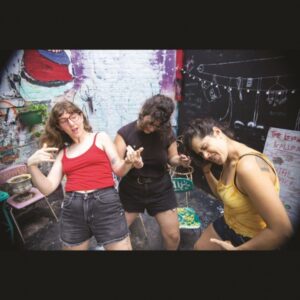 NYC trio Palberta have released their latest LP, Palberta5000, via Wharf Cat Records. The album follows 2018's Roach Going Down and was recorded with Matt Labozza at his Peekskill, New York studio, which a press release notes is located in the original home and family lamp-store of Paul Reuben (Pee Wee Herman). "While punk music was our first love, pop music has become our fixation," Palberta said of the album. "Throughout the making of 'Palberta5000,' we were focused on making music that people could not only sing along to but get stuck in their heads… that and attempting to make songs longer than 50 seconds…While our melodies have gotten more melodic and our singing less harsh, we haven't strayed too far from who Palberta is, defiantly Palberta. And no one will shape us to be otherwise."
---
Rhye, Home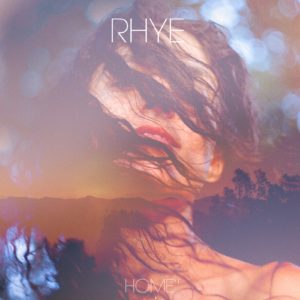 Rhye, the moniker of Los Angeles-based singer and multi-instrumentalist Mike Milosh, is back with a new album. Home is out now via Loma Vista Recordings and follows 2018's Blood and the 2019 "piano project" Spirit. The 13-track LP was written over the past year and was recorded at Los Angeles' United Recording Studios, Revival at the Complex, as well as Milosh's home studio, with Alan Moulder handling the mixing. "My dad, a really sweet, gentle, and inclusive guy, was into this idea of feeling something through playing just one note without a melody, that exchange of energy," Milosh said in a statement. We would talk about how music doesn't mean anything if you can't make the listener feel it. I'm always trying to always accomplish musical goals that are connected to the way I listened to and interact with music as a child."
---
Still Corners, The Last Exit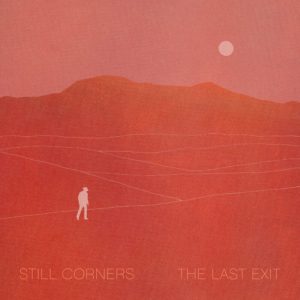 This is the fifth studio album by Still Corners, the duo of Greg Hughes and Tessa Murray. Out now via Wrecking Light Records, The Last Exit marks the follow-up to their 2018 album Slow Air and was inspired by the desert. "We found something out there in the desert—something in the vast landscapes that went on forever," Hughes explained in a press release. Murray added: "There's always something at the end of the road and for us it was this album. Our plans were put on hold—an album set for release, tours, video shoots, travel. We'd been touring nonstop for years, but we were forced to pause everything. We thought the album was finished but with the crisis found new inspiration and started writing again."
---
Other albums out today:
CARM, CARM; Bicep, Isles; Caroline Shaw, Narrow Sea; Kiwi Jr., Cooler Returns; Logic1000, You've Got The Whole Night To Go.