serpentwithfeet has announced a new album titled DEACON. It arrives on March 26 via Secretly Canadian. He's also shared the album's lead single, 'Fellowship', which was co-written and co-produced with Sampha and Lil Silva and comes with a video directed by Kordae Jatafa Henry. Check it out below, and scroll down for the LP's cover artwork and tracklist.
"​I originally approached this project wanting to make something that felt very sensuous," serpentwithfeet said in a statement. "Something a lot softer, a lot more gentle than my previous work." He added: "​I wanted to create something that felt calm and restrained. This was my way of tapping into the energy many deacons possess."
"I dedicate 'Fellowship' to anyone who has had a good friend or been a good friend," he said of the new track.
DEACON marks the follow-up to serpentwithfeet's 2018 debut album, soil. 
DEACON Cover Artwork: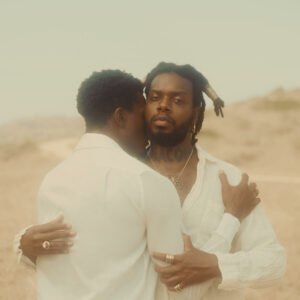 DEACON Tracklist:
2. Same Size Shoe
3. Malik
4. Amir
5. Dawn
6. Sailors' Superstition
7. Heart Storm [ft. Nao]
8. Wood Boy
9. Derrick's Beard
10. Old & Fine
11. Fellowship