Esther Rose has announced a new album called How Many Times. The New Orleans-based singer-songwriter's latest arrives March 26 via Father/Daughter. Check out the title track below, and scroll down for the album's cover artwork and tracklist.
"That's how I untangle what's on my mind, by going off for a walk into wild places," Rose said in a statement. "That's what makes this album a country album. It's not really just about feeling better, it's about feeling it, whatever it is."
How Many Times follows last year's covers EP My Favorite Mistakes. Back in December, Esther Rose released the single 'Keeps Me Running'. Her sophomore LP You Made It This Far came out in 2019.
How Many Times Cover Artwork: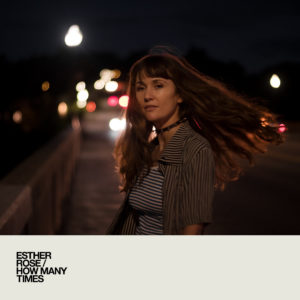 How Many Times Tracklist:
1. How Many Times
2. Keeps Me Running
3. My Bad Mood
4. Coyote Creek
5. Good Time
6. When You Go
7. Songs Remain
8. Mountaintop
9. Are You Out There
10. Without You