In this segment, we showcase the most notable albums out each week. Here are the albums out on January 29, 2021:
---
Arlo Parks, Collapsed in Sunbeams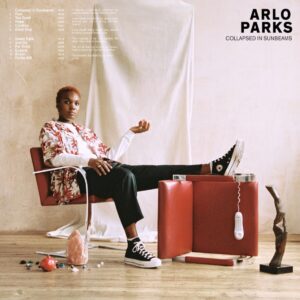 London singer-songwriter Arlo Parks has come through with her debut album, Collapsed in Sunbeams, out now via Transgressive. Taking its name from a line in Zadie Smith's On Beauty, the LP includes the previously released singles 'Hope', 'Caroline', 'Green Eyes' (featuring Clairo), 'Eugene', 'Black Dog', and 'Hurt'. "My album is a series of vignettes and intimate portraits surrounding my adolescence and the people that shaped it," Parks said in a statement accompanying the album's announcement. "It is rooted in storytelling and nostalgia — I want it to feel both universal and hyper specific."
---
Madlib, Sound Ancestors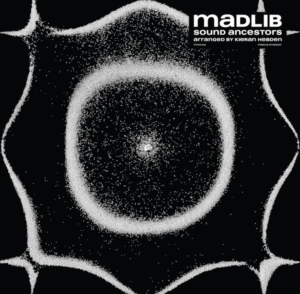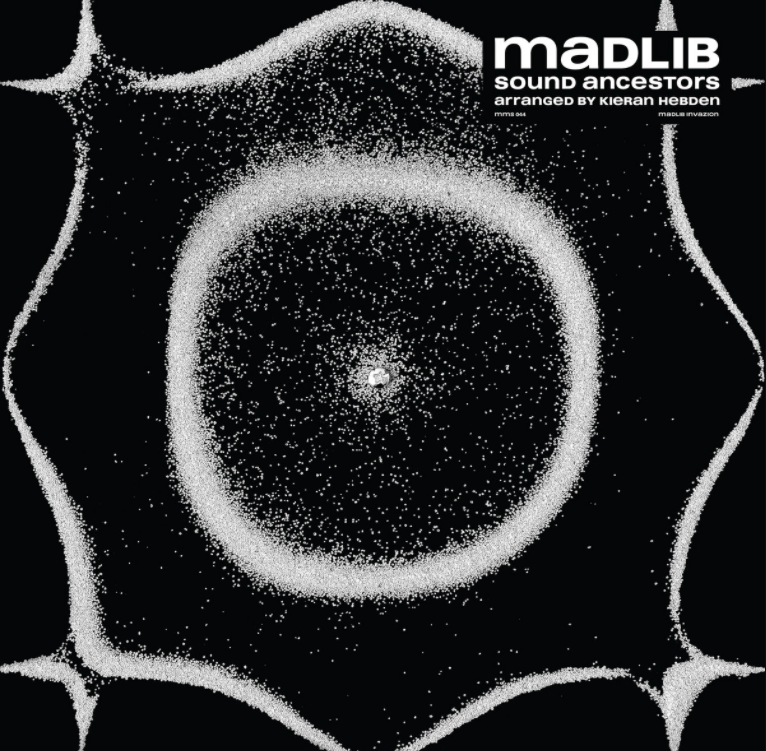 Madlib has released a new album in collaboration with Four Tet's Kieran Hebden via his Madlib Invazion label. The music on Sound Ancestors is credited to Madlib, while Hebden handled the editing, arranging, and mastering of the 16-track LP. "We decided to work on this together with him sending me tracks, loops, ideas and experiments that I would arrange, edit, manipulate and combine," Hebden explained in a social media statement. "I was sent hundreds of pieces of music over a couple of years stretch and during that time I put together this album with all the parts that fitted with my vision." The album includes the previously released singles 'Road Of The Lonely Ones', 'Hopprock', and 'Dirtknock'.
---
Weezer, OK Human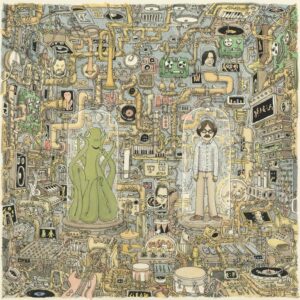 Weezer have returned with a new album titled OK Human, out now via Crush Music/Atlantic. Frontman Rivers Cuomo first teased the album back in 2019; the band originally planned to release Van Weezer as their fourteenth album, but when that was postponed due to COVID-19, they decided to focus their attention on completing OK Human. In a statement, the band described it as "an album that was made by a handful of humans using only analog technologies (including a 38 piece orchestra) for all of you humans to consume." They added: "OK Human was made at a time when humans-playing-instruments was a thing of the past. All we could do is look back on ancient times when humans really mattered and when the dark tech-takeover fantasy didn't exist. We used our instruments to connect to the 1960's and 1970's and, with the orchestra, back to the 18th and 19th centuries. We had no click track or loops or hi-tech sounds. Not even an electric guitar."
---
Buzzy Lee, Spoiled Love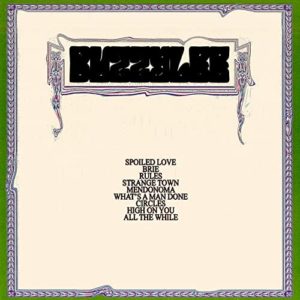 This is the debut full-length album from Buzzy Lee, the project of Los Angeles singer-songwriter Sasha Spielberg. Out now via Future Classic, Spoiled Love follows her 2018 EP Facepaint and was made in collaboration with Spielberg's longtime friend and collaborator Nicolas Jaar. "These songs started breathing on the coast of Northern California, sat through the traffic of Los Angeles and then found their way to Northern Italy, where I crafted and recorded them with Nico over three trips, over three different seasons," she explained in a statement about the album. "We lived in the studio and maybe only left once or twice for a walk. This album grew out of a breakup, out of the seasons, and into my hands."
---
Goat Girl, On All Fours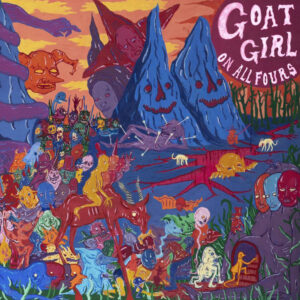 Goat Girl are back with their sophomore album, On All Fours, out now via Rough Trade.  Following the South London quartet's 2018 self-titled debut, the group's L.E.D. described the album as "quite post-apocalyptic" in an interview with Dork, adding, "It's ugly and beautiful at the same time. I think a lot of our music has shown the grotesque side of humanity as well as the beautiful and the surreal. In this album particularly, we got a bit more abstract with it, with the references and the imagery, lyrically and also with the artwork, with music videos. It's all quite surreal. It evokes this kind of dream-like landscape." The album was preceded by the singles 'Sad Cowboy', 'The Crack', and 'Badibaba'.
---
The Notwist, Vertigo Days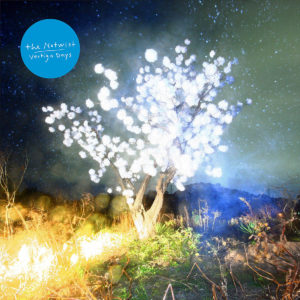 The Notwist have issued their first album in six years, Vertigo Days, out now via Morr Music. The 14-track LP follows 2014's Close To The Glass and features guest contributions from Juana Molina, Angel Vat Dawid, Ben LaMar Gay, Saya, and Zayaendo. In a statement about the album, guitarist and vocalist Markus Acher explained: "We wanted to question the concept of a band by adding other voices and ideas, other languages, and also question or blur the idea of national identity."
---
Other albums out today:
The Besnard Lakes, Are The Last Of The Great Thunderstorm Warnings; Portrayal of Guilt, We Are Always Alone; Clap Your Hands Say Yeah, New Fragility; The Body, I've Seen All I Need To See; Tribulation, When The Gloom Becomes Sound; Lia Ices, Family Album; Anna B Savage, A Common Turn.