In this segment, we showcase the most notable albums out each week. Here are the albums out on February 5, 2021:
---
Foo Fighters, Medicine at Midnight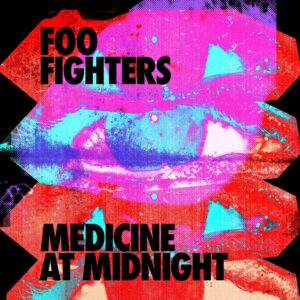 Foo Fighters are back with their 10th studio album, Medicine at Midnight, out now via Roswell Records/RCA. The follow-up to 2017's Concrete and Gold and last year's 00959525 EP was produced by Greg Kurstin, engineered by Darrell Thorp, and mixed by Mark "Spike" Stent. Grohl has compared the album's sound to David Bowie's Nile Rodgers collaboration Let's Dance: "It's filled with anthemic, huge, sing-along rock songs. It's almost like a dance record—not like a EDM, disco, modern dance record. It's got groove, man," Grohl explained. "That's what we wanted to make, 'cause we were, 'Yeah, let's make this really up, fun record!' And it's got its dark corners and whatever, but we were so excited to go out and play, and then we just hit pause on everything." The album was preceded by the singles 'No Son of Mine', 'Waiting on a War', and 'Shame Shame'.
---
Black Country, New Road, For the first time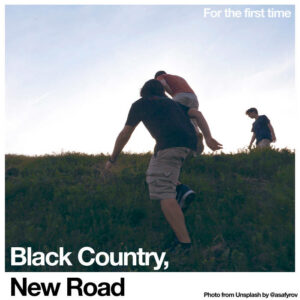 London experimental rock seven-piece Black Country, New Road have come through with their debut LP, For the first time, out now via Ninja Tune. Recorded with Andy Savours (My Bloody Valentine) and completed at the end of the national coronavirus lockdown, the album "is basically representative of [the group's] first 18 months," according to frontman Isaac Wood. He adds: "We see this as being a stop in the road. I've always been interested in a really honest portrayal of what a band is and what they've been working on. I think it's really nice if people can see an artist like: this was them in the early days, this was their next phase and that they're quite clear and honest about genuine progression as people and musicians."

---
Hayley Williams, FLOWERS for VASES / descansos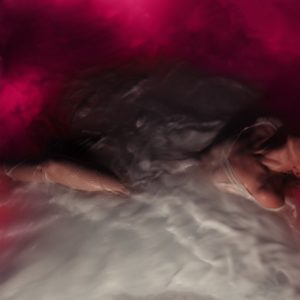 Less than a year after the release of her debut solo LP, Hayley Williams is back with a surprise new album titled FLOWERS for VASES / descansos. The 14-track album was written and performed in its entirety by Williams, produced by Daniel James, mixed by Carlos de la Garza, and mastered by Heba Kadry. "This isn't really a follow-up to Petals for Armor," the Paramore leader explained in a statement. "If anything, it's a prequel, or some sort of detour between parts 1 and 2 of Petals. The meaning of the album as a whole is maybe entirely different from diving into each song in particular." She added: "For me, there's no better way to tackle these individual subjects other than holistically. The ways I've been given time (forcibly, really) to stew on certain pains long enough to understand that they in fact, need to be released… indefinitely. I may never have been offered such a kindness; an opportunity to tend to the seeds I'd planted, to harvest, and to weed or prune what is no longer alive, in order to make space for the living."
---
The Weather Station, Ignorance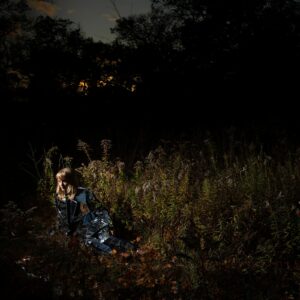 Tamara Lindeman has released her fifth studio album as The Weather Station. Out now via Fat Possum, Ignorance marks the follow-up to The Weather Station's 2017 self-titled LP and was recorded with drummer Kieran Adams (DIANA), bassist Ben Whiteley, percussionist Philippe Melanson (Bernice), saxophonist Brodie West (The Ex), flutist Ryan Driver (Eric Chenaux), keyboardist Johnny Spence (Tegan and Sara), and guitarist Christine Bougie (Bahamas). The album was co-produced by Marcus Paquin, who also handled the mixing. Talking about the album's title in relation to the climate crisis, Lindeman told NPR: "There's so much conflict on the album. There's so many people who refuse to hear each other and refuse to understand. And that is ignorance — refusing to know, not wanting to know, not wanting to see. There's a lot of denial. The album, I think, is in part about this process of moving through denial into understanding."
---
The Staves, Good Woman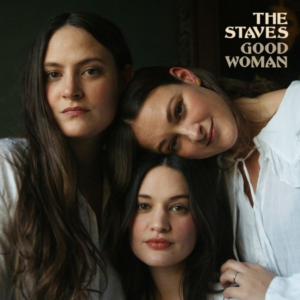 The Staves – the indie-folk trio of sisters Emily, Jessica, and Camilla Staveley-Taylor – have returned with their third album, Good Woman, via Atlantic Records. Following their 2014 album If I Was, the 12-song LP was recorded during a time of personal turmoil, seeing the ending of relationships, the death of their beloved mother, and the birth of Emily's first child. "When we think about making this album we think about moments and snapshots of all the different contexts we were in as it was made," they said in a statement. "Living in each other's pockets and then living with oceans between us. On voice notes and field recordings and ideas in emails sent across continents. We think of homesickness and family. Of being an outsider. Of endless notebooks and scraps of paper. Of studios in the winter and recordings under the summer sun. Of rainy London days and long American night with coffees and beers, dogs and cats. We think of love. Big, big love. Our Mum. Our Dad, Our friends. And of loss. Death and birth. Womanhood, motherhood. Sisterhood."
---
TV Priest, Uppers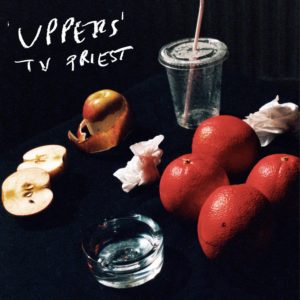 London post-punk outfit TV Priest have issued their debut full-length album, Uppers, via Sub Pop. The 12-track LP features the previously released singles 'Press Gang', 'This Island', and 'Slideshow'. "It's a record that embraces uncertainty, that renewed friendships, and helped us through some strange and tough times," the four-piece – vocalist Charlie Drinkwater, guitarist Alex Sprogis, bass and keys player Nic Bueth, and drummer Ed Kelland – wrote on social media. "We hope it can do the same for you."
---
Other albums out today:
John Carpenter, Lost Themes III: Alive After Death; Sun June, Somewhere; Psychedelic Porn Crumpets, SHYGA! The Sunlight Mound.