The Armed have announced a new album, ULTRAPOP, out April 16 via Sargent House. The band has also shared a new song recorded live in the studio, 'ALL FUTURES', alongside an accompanying video. Check it out below, and scroll down for the album's cover artwork and tracklist.
Guitarist/vocalist Dan Greene co-produced the album with Chelsea Wolfe collaborator Ben Chisholm, with Converge's Kurt Ballou serving as executive producer. The record also features Mark Lanegan and Queens of the Stone Age's Troy Van Leeuwen.
"Crafting vital art means presenting the audience with new and intriguing tensions—sonically, visually, conceptually," Greene explained in a statement. "Over time and through use, those tensions become less novel and effective—and they become expectations. The concept of "subgenre" becomes almost the antithesis of vitality in art—itself a fetishization of expectation. ULTRAPOP seeks, in earnest, to create a truly new listener experience. It is an open rebellion against the culture of expectation in "heavy" music. It is a joyous, genderless, post-nihilist, anti-punk, razor-focused take on creating the most intense listener experience possible. It's the harshest, most beautiful, most hideous thing we could make."
The Armed's last album was 2018's Only Love. 
ULTRAPOP Cover Artwork: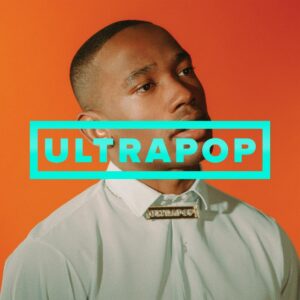 ULTRAPOP Tracklist:
1. ULTRAPOP
2. ALL FUTURES
3. MASUNAGA VAPORS
4. A LIFE SO WONDERFUL
5. AN ITERATION
6. BIG SHELL
7. AVERAGE DEATH
8. FAITH IN MEDICATION
9. WHERE MAN KNOWS WANT
10. REAL FOLK BLUES
11. BAD SELECTION
12. THE MUSIC BECOMES A SKULL [ft. Mark Lanegan]