Following a prolific series of releases last year, San Antonio-based experimental artist claire rousay has announced a new album titled a softer focus. The project is a collaboration with the artist's longtime friend, the painter and ceramicist Dani Toral, who created the artwork and designed the visuals accompanying the album. Below, check out the album's cover artwork and tracklist, and listen to the new track 'discrete (the market)'.
"All the tracks on this album started as field recordings," Rousay explained in a statement. "on discrete (the market) the listener gets to explore my trip to the farmers market in San Antonio, TX. the trip was cut short by a thunderstorm. although she was not with me, lia kohl's cello playing fits right into the market/storm."
a softer focus arrives April 9 via American Dreams. In 2020, claire rousay released nine full-length LPs – including the more eaze collaboration if I don't let myself be happy now then when? – as well as ten singles, 12-inches and EPs.
a softer focus Cover Artwork: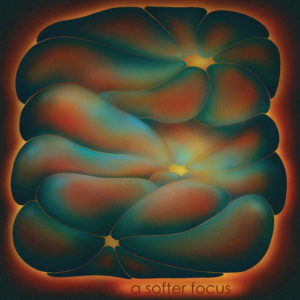 a softer focus Tracklist:
1. Preston Ave
2. Discrete (The Market)
3. Peak Chroma
4. Diluted Dreams
5. Stoned Gesture
6. A Kind Of Promise