Country singer-songwriter Ashley Monroe has announced a new album: Rosegold arrives April 30 via Mountainrose Sparrow/Thirty Tigers. It includes the newly unveiled single 'Drive', which comes with an accompanying music video. Check it out below, and scroll down for the album's cover artwork and tracklist.
"I had this chorus and idea when I went in to write with Mikey Reaves and Niko Moon on September 10 (my birthday)," Monroe explained in a statement. "I told them my dad/other angels always send special songs on my birthday. It didn't take long into the session until we knew we were on to a special one. I always imagine me singing this while driving on a desert highway."
Rosegold marks the follow-up to Monroe's 2018 album Sparrow.
Rosegold Cover Artwork: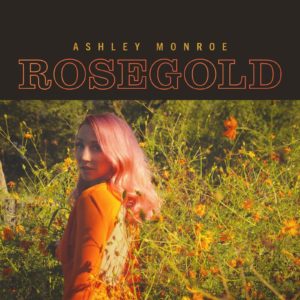 Rosegold Tracklist:
1. Siren
2. Silk
3. Gold
4. See
5. Drive
6. Flying
7. Groove
8. 'Til It Breaks
9. I Mean It
10. The New Me