Aaron Powell has announced a new album under his Fog Lake moniker. It's called Tragedy Reel and it arrives on April 23 via Orchid Tapes. He's also shared the first single, 'Jitterbug', which you can check out below, along with the album's cover artwork and tracklist.
"'Jittberbug' describes the degeneration of first love from my adolescence to the present," Powell explained in a statement. I was shifting feelings toward my surroundings and how drastically things have changed over the years. The lyrics: 'This town lights up for nobody at night,' is about the solitude found living in a place that once fostered dreams and hopes, but now feels desolate."
Tragedy Reel follows Fog Lake's 2018 album Captain as well as the carousel EP.
Tragedy Reels Cover Artwork: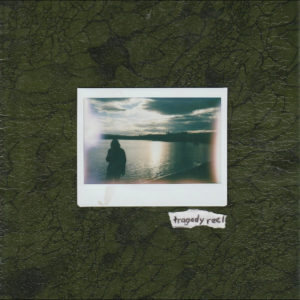 Tragedy Reels Tracklist:
1 Crystalline
2. Dakota
3. Jitterbug
4. Latter Day Saint
5. Catacombs
6. Sullivan
7. Crocodile
8. Pity Party
9. June