In this segment, we showcase the most notable albums out each week. Here are the albums out on March 12, 2021:
---
Closer, Within One Stem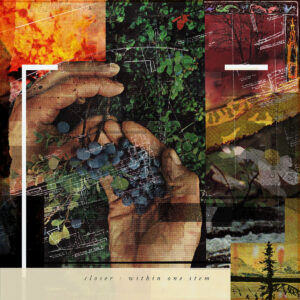 Melodic hardcore band Closer – the trio of Ryann Slauson (drums/vocals), Matthew Van Asselt (guitar), and Griffin Irvine (bass/vocals) – have returned with their sophomore album, Within One Stem, out now via Lauren Records. The follow-up to 2018's All This Will Be was recorded and mixed by M. Deetz at Fire K Studios in Pittsburgh, PA and mastered by Steve Roche at Permanent Hearing Damage. The 7-track LP includes the previously released singles 'Angry Flood', 'Divide', and 'Landslide'.
---
Blake Mills & Pino Paladino, Notes With Attachments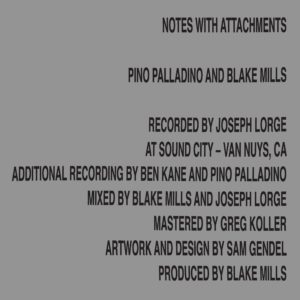 Multi-instrumentalist and producer Blake Mills and bassist Pino Palladino have released a new collaborative album titled Notes With Attachments. Out now via New Deal/Impulse!, the album was recorded across a two-and-a-half-year period and features guest appearances from D'Angelo drummer Chris Dave, saxophonists Sam Gendel, Marcus Strickland, and Jacques Schwartz-Bart, and keyboardist Larry Goldings. "It all evolved from me playing Blake a few ideas, getting a reaction from [him] and seeing if he'd be interested in working on [them]," Paladino said in a statement accompanying the album's announcement. "As the project evolved in the first few weeks and months—even though the music was mostly coming from my original ideas, some of which I'd had for quite a while—[because of] Blake's response to the ideas, it dawned on both of us that it would be a collaborative record."
---
Valerie June, The Moon And Stars: Prescriptions For Dreamers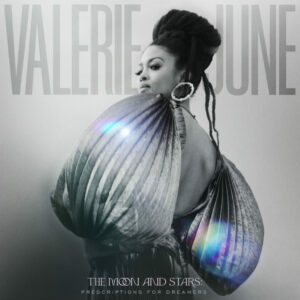 The Moon And Stars: Prescriptions For Dreamers is the third album from singer-songwriter and multi-instrumentalist Valerie June. Her first album in four years, the follow-up to 2017's The Order of Time was co-produced by Jack Splash (Kendrick Lamar, Alicia Keys, John Legend). "With this record, it finally became clear why I have this dream of making music," June said in a statement. "It's not for earthly reasons of wanting to be awarded or to win anybody's love—it's because dreaming keeps me inquisitive and keeps me on that path of learning what I have to share with the world. When we allow ourselves to dream like we did when we were kids, it ignites the light that we all have within us and helps us to have a sort of magic about the way we live."
---
Rob Zombie, The Lunar Injection Kool Aid Eclipse Conspiracy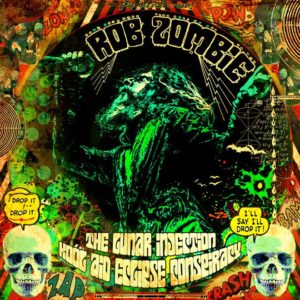 Rob Zombie is back with his seventh studio album, The Lunar Injection Kool Aid Eclipse Conspiracy, out now via Nuclear Blast. The 17-song LP is the 56-year-old's first album in five years following 2016's The Electric Warlock Acid Witch Satanic Orgy Celebration Dispenser. "It's a very big, crazy and complex record that I'm really excited to finally be able to release," Rob Zombie told NME.
---
Other albums out today:
Really From, Really From; Ki Oni, Indoor Plant Life; Eyehategod, A History of Nomadic Behavior; Cool Ghouls, At George's Zoo; Nick Jonas, Spaceman.