Wyldest, the project of London-based musician Zoe Mead, has announced a new album called Monthly Friend. The follow-up to her 2019 debut Dream Chaos arrives on May 28 via Hand in Hive. Below, listen to the first single 'Hollow', and check out the album's cover artwork and tracklist.
"Society and corrupt governments are helpless to the strength of what we collectively will become," Mead says in a statement. "I like to think that we're all just sowing the seeds of what's to come and it's a pretty unstoppable thing. I wrote this song about change, something that I believe is the only way the human race can continue to exist, so I'm celebrating it, believing that it's happening."
According to a press release, Monthly Friend is an album about womanhood. Wyldest explains:
Throughout the album, I visit these feelings through metaphors, largely related to nature. I always found it really ironic that women commonly get compared to fruit. Peaches, for example, get over-ripe and people throw them away, discard them, when in fact they are probably at their most delicious and nutritious.
A lot of the time, women are unfortunately subject to a similar fate. When they are young, they are sexualised and therefore their actual intellectual and creative worth can be overlooked. As they age, they get disregarded almost completely, and for what? Because they aren't as useful to men anymore? Perhaps. But why does our ability to reproduce have to dictate our worth? It doesn't and it shouldn't.
Following the release of the album, Wyldest is set to head out on a headline tour before joining Lanterns of the Lake for their UK tour dates in October. Tickets go on sale on Friday, March 19.
Monthly Friend Cover Artwork: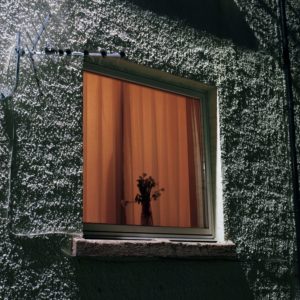 Monthly Friend Tracklist:
1. Beggar
2. Hollow
3. Buddy
4. Monthly Friend
5. Heal
6. Almost Bliss
7. Glue
8. Arrows
9. Burn
10. The Void