Virginia guitarist Daniel Bachman has announced a new album: Axacan arrives May 7 via Three Lobed as part of the label's 20th anniversary series. Bachman has also shared a new nine-minute single called 'Coronach'. Check it out below, and scroll down for the album's cover artwork and tracklist.
"'Coronach is a type of 'funeral dirge,'" Bachman explained in a statement. "This tune is my own lament for lives lost to COVID 19 and emotions related to the failings of western society in handling a pandemic. It's pretty literal and I hope it comes across in the resonance of the music."
Acaxan follows Daniel Bachman's 2018 album, The Morning Star.
Axacan Cover Artwork: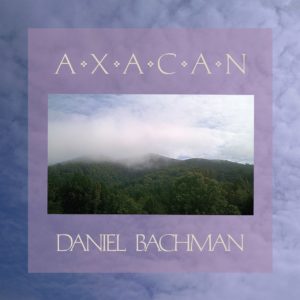 Axacan Tracklist:
1. Accokeek Creek
2. Blues in the Anthropocene
3. Year of the Rat
4. Ferry Farm
5. Blue Ocean 0
6. Big Summer
7. WBRP 47.5
8. Coronach
9. Deep Adaptation
10. Transmutation