In this segment, we showcase the most notable albums out each week. Here are the albums out on March 19, 2021:
---
Lana Del Rey, Chemtrails Over The Country Club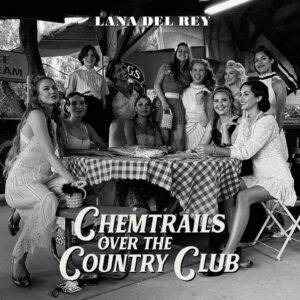 Lana Del Rey is back with a new album called Chemtrails Over The Country Club. After being pushed back several times, the much-anticipated follow-up to 2019's Norman Fucking Rockwell! is out now via Interscope/Polydor. The album was co-produced by Del Rey alongside frequent collaborator Jack Antonoff, with additional production from Rick Nowels and Nikki Lane. In addition to the previously released single 'Let Me Love You Like a Woman' and the title track, the 11-track LP also features a collaboration with Zella Day and Weyes Blood on a cover of Joni Mitchell's 1970 song 'For Free'. In a September 2020 Interview cover story, Del Rey said the title track mentions "wanting so much to be normal and realizing that when you have an overactive, eccentric mind, a record like Chemtrails is just what you're going to get."
---
Loretta Lynn, Still Woman Enough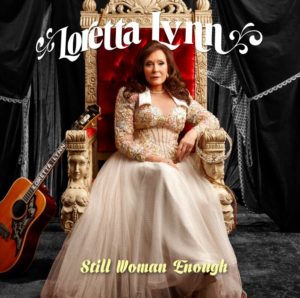 Loretta Lynn has released her 50th studio album, Still Woman Enough, via Legacy. The 13-track LP includes new compositions as well as reinterpretations of songs from throughout Lynn's catalog. A celebration of women in country music, the album features appearances from Margo Price, Tanya Tucker, Reba McEntire, and Carrie Underwood and includes the previously released single 'Coal Miner's Daughter Recitation', named after the singer-songwriter's landmark 1971 album. "I am just so thankful to have some of my friends join me on my new album. We girl singers gotta stick together," Loretta Lynn said in a statement. "It's amazing how much has happened in the 50 years since 'Coal Miner's Daughter' first came out and I'm extremely grateful to be given a part to play in the history of American music."

---
New Pagans, The Seed, The Vessel, The Roots and All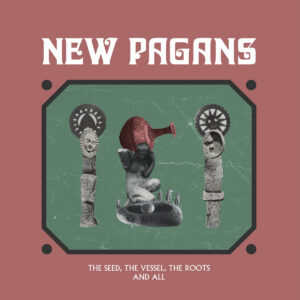 The Seed, The Vessel, The Roots and All is the debut studio album from New Pagans, the Belfast-based band led by lyricist and frontwoman Lyndsey McDougall and rounded out by vocalist/guitarist Cahir O'Doherty, guitarist Allan McGreevy, bassist Claire Miskimmin, and drummer Conor McAuley. The album, out now via Big Scary Monsters, combines six songs from 2020's Glacial Erratic EP along with five new tracks, including the previously released single 'Christian Boys'.
---
Middle Kids, Today We're the Greatest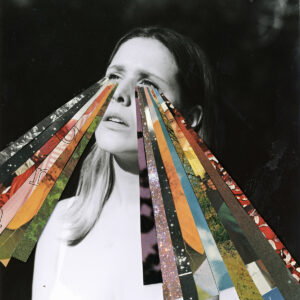 Middle Kids have returned with their sophomore album, Today We're the Greatest, out now via Domino. Produced by Lars Stalfors (St. Vincent, Cold War Kids, Soccer Mommy), the follow-up to 2018's Lost Friends was preceded by the singles 'Stacking Chairs', 'Cellophane (Brain)', 'R U 4 ME?', and 'Questions', as well as the title track. Speaking about the album in a press release, frontwoman Hannah Joy said: "I want to make music that loves its listener. Music that makes people feel seen, seen in the tiny little places that hide away in their hearts. I want people to hear our music, and feel a sense of love. And when I say love, it can be challenging, intense and tough. But it's in the guts."
---
Bell Orchestre, House Music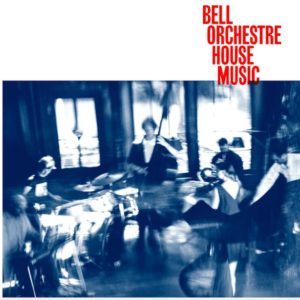 Bell Orchestre – the Montreal group whose members include Arcade Fire's Sarah Neufeld and Richard Reed Parry – have issued their first full-length album in over a decade. House Music, a 10-track improvisational album billed as "one long piece", is out now via Erased Tapes. The follow-up to 2009's Who Designs Nature's How was created almost entirely from a single improvisational session that took place in Sarah Neufeld's multi-story Vermont home, with each member assigned to a different room to record. This included Neufeld on lead vocals and violin, Parry on bass and vocals, and multi-instrumentalists Pietro Amato, Michael Feuerstack, Kaveh Nabatian, and Stefan Schneider. "In this recording, every one of the six of us is simultaneously exploring our own ideas, deeply listening to each others' wide open minds and also totally immersed in our own strange and beautiful little internal musical worlds," Neufeld said in a statement.
---
Other albums out today:
Justin Bieber, Justice; Sting, Duets; Chad VanGaalen, World's Most Stressed Out Gardener; Too Much Joy, Mistakes Were Made; A.A. Williams, Songs From Isolation; Mint Julep, In a Deep and Dreamless Sleep.