In this segment, we showcase the most notable albums out each week. Here are the albums out on April 2, 2021:
---
Demi Lovato, Dancing With the Devil: the Art of Starting Over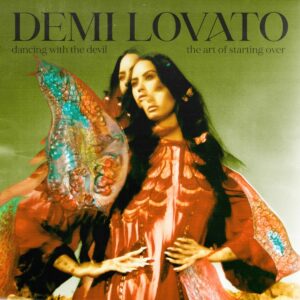 Demi Lovato is back with a new album called Dancing With the Devil…The Art of Starting Over, out now via Island Records. The singer's seventh studio album following 2017's Tell Me You Love Me, Dancing With the Devil chronicles a period in Lovato's life after being hospitalized for a near-fatal drug overdose in 2018 and her subsequent time out of the spotlight. Featuring guest appearances from Ariana Grande, Saweetie, and Noah Cyrus, the album was preceded by the singles 'Anyone', 'What Other People Say' with Sam Fischer, and 'Dancing with the Devil' and is a companion piece to the YouTube documentary of the same name.
---
Godspeed You! Black Emperor, G_d's Pee AT STATE'S END!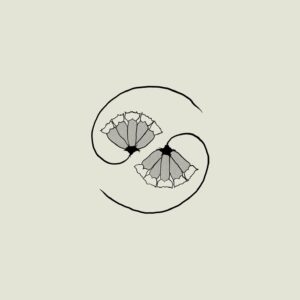 Canadian post-rock outfit Godspeed You! Black Emperor have returned with their seventh full-length album, G_d's Pee AT STATE'S END!, out now via Constellation. The follow-up 2017's Luciferian Towers was produced by Jace Lasek and consists of four pieces, two long and two short. "we wrote it on the road mostly," GY!BE said in a statement accompanying the album's announcement. "when that was still a place. and then recorded it in masks later, distanced at the beginning of the second wave. it was autumn, and the falling sun was impossibly fat and orange. we tried to summon a brighter reckoning there, bent beneath varied states of discomfort, worry and wonderment." The statement continues: "This record is about all of us waiting for the end/ all current forms of governance are failed/ this record is about all of us waiting for the beginning."
---
Flock of Dimes, Head of Roses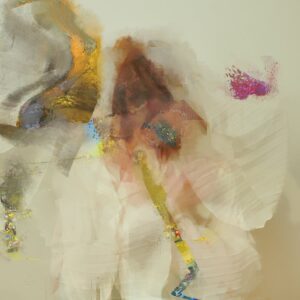 Wye Oak's Jenn Wasner has released her second LP as Flock of Dimes. Head of Roses, the follow-up to 2016's If You See Me, Say Yes, is out now via Sub Pop and includes the previously released singles 'One More Hour', 'Hard Way', 'Two', and 'Price of Blue'. The album was produced by Nick Sanborn of Sylvan Esso at Betty's in Chapel Hill, North Carolina and features contributions from Wasner's Wye Oak bandmate Andy Stack, Meg Duffy (Hand Habits), Matt McCaughan (Bon Iver, Lambchop), and Adam Schatz (Landlady). Commenting on the album's theme of heartbreak, Wasner stated: "Part of the journey for me has been learning to take responsibility for the parts of things that are mine, even when I'm in a lot of pain through some behavior or action of someone else. If I'm expecting to be forgiven for the things I've done and the choices I've made and the mistakes that I've made, it would be incredibly cowardly and hypocritical to not also do the work that's required to forgive others the pain they caused me."
---
Iglooghost, Lei Lei Eon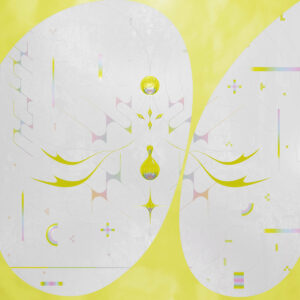 Irish experimental producer Iglooghost has issued his sophomore album, Lei Lei Eon, via GLOO. The follow-up to 2017's Neō Wax Bloom was written and produced entirely by Iglooghost, with guest contributions from the likes LOLA and GLOO collaborator BABii. In a statement, Iglooghost elaborated on the concept behind the LP: "I wrote Lei Line Eon after studying my hometown's secretive tradition of Lei Music – a mysterious subgenre that summons floating lifeforms. I wanted to make a slow-motion squelching giga-detailed opus that smells like granite & perfume."
---
Ryley Walker, Course in Fable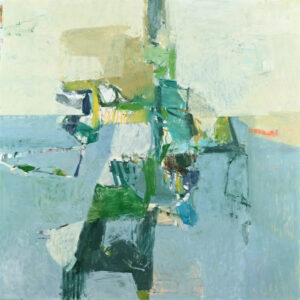 Ryley Walker has come through with a new album titled Course in Fable. Released via his own label Husky Pants Records, the follow-up to 2018's Deafman Glance was produced by Tortoise's John McEntire, who also engineered and mixed the record. It features contributions from longtime collaborators including Bill MacKay, Ryan Jewell, and Andrew Scott Young, as well as string arrangements by Douglas Jenkins of Portland Cello Project. Ahead of the album's release, Walker shared the singles 'Rang Dizzy' and 'Axis Bent'.
---
Dry Cleaning, New Long Leg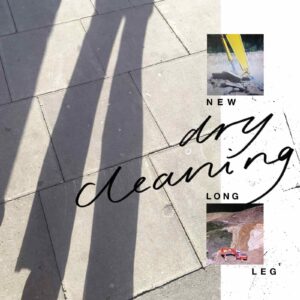 This is the debut studio album from Dry Cleaning, the London-based quartet of drummer Nick Buxton, guitarist Tom Dowse, bassist Lewis Maynard, and vocalist Florence Shaw. Out now via 4AD, New Long Leg was recorded during the pandemic, with each member demoing their individual parts on a four-track Tascam recorder and passing them to each other through the window of a car before working with producer John Parish (PJ Harvey) at Rockfield Studios in Wales. The album follows the group's 2019 EPs Sweet Princess and Boundary Road Snacks and Drinks and includes the previously released singles 'Unsmart Lady', 'Strong Feelings' and 'Scratchcard Lanyard'.
---
Major Murphy, Access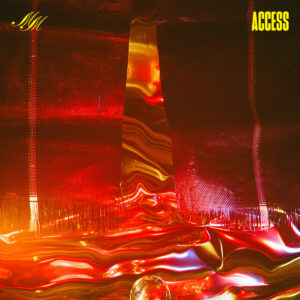 Major Murphy have released their sophomore album, Access, via Winspear. The Grand Rapids-based band's latest follows their 2018 debut No. 1 as well as the 2019 EP Lafayette and was recorded between late 2018 and early 2020 at Russian Recording in Bloomington, Indiana with Mike Bridavsky and Ben Lumsdaine. Waxahatchee's Katie Crutchfield wrote of Major Murphy's new record in a statement: "It's an album that's remarkably cohesive – a striking relic in an age where ardent and true 'album-making' is a fading art form. In nine songs, it somehow takes a listener backwards & forwards at once, reckoning with intrinsic anxieties while conceptualising a fantastical and vibrant happening, soothing in its familiar, occasionally childlike tone."
---
Other albums out today:
Alan Vega, Mutator; Moontype, Bodies of Water; Bryce Dessner & the Australian String Quartet, Impermanence/Disintegration; Hit Like a Girl, Heart Racer; The Natvral, Tethers.