Matthew Dear has announced the release of a previously shelved LP. Recorded in 2008, Preacher's Sigh & Potion: Lost Album arrives on June 25 via Ghostly. Along with the announcement, the Michigan dance producer has shared two new songs from the project, 'Muscle Beach' and 'Supper Times'. Check them out below and scroll down for the album's cover artwork (by Michael Cina) and tracklist.
Preacher's Sigh & Potion was influenced by Emmylou Harris and Dear's own father, a fingerpicking guitarist. Talking about the origins of the album, Dear explained in a statement: "On one trip down to Austin, I took some of my dad's equipment and tried to lay out a song using what I knew about techno arrangement but use his guitars and various small instruments to layer a more organic loop-based sound. I'd say that was the beginning of this album. Realizing I could apply what I'd been doing in the computer to the other music I loved and grew up with."
Reflecting on the album over a decade later, he added: "Thinking about this album's material recently, I realised the benefit of having so much time away from these songs from an analytical perspective. I'm not the same person I was two decades ago. Who is? As a songwriter, this is great. I remember in surprising details things about the songs. Where I was, what I was trying to say, what I was trying to hide behind. Now in my 40's, I can talk about those things freely without too much trouble. I've moved on from those places. I'm now the shrink sitting across from the younger gentleman laying on the chaise."
Matthew Dear's most recent LP was 2018's Bunny. Last year, he released an EP called The World under the new moniker Brain.
Preacher's Sigh & Potion: Lost Album Cover Artwork: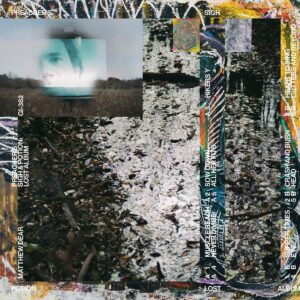 Preacher's Sigh & Potion: Lost Album Tracklist:
1. Muscle Beach
2. Sow Down
3. Hikers Y
4. Never Divide
5. All Her Fits
6. Supper Times
7. Crash and Burn
8. Heart to Sing
9. Eye
10. Head
11. Gutters and Beyond