In this segment, we showcase the most notable albums out each week. Here are the albums out on April 9, 2021:
---
Taylor Swift, Fearless (Taylor's Version)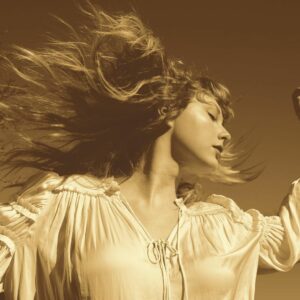 Taylor Swift has released Fearless (Taylor's Version), a re-recorded version of her 2008 album Fearless. The new edition is the first of six re-recorded albums Swift plans to release in an effort to reclaim her music after Scooter Braun bought her catalog master recordings. The LP features contributions from her folklore and evermore collaborators Aaron Dessner and Jack Antonoff and includes re-recorded versions of the 19 songs originally included on the deluxe edition of Fearless, as well as six additional 'From the Vault' tracks – "the ones it killed me to leave behind" – and the 2010 song 'Today Was a Fairytale' (originally featured on the soundtrack for the romantic comedy Valentine's Day). "i've spoken a lot about why i'm remaking my first six albums, but the way of chosen to do this will hopefuLy [sic] illuminate where i'm coming from," Swift wrote in a statement. "artists should own their own work for so many reasons, but the most screamingly obvious one is that the artist is the only one who really **knows** that body of work."
---
BROCKHAMPTON, ROADRUNNER: NEW LIGHT, NEW MACHINE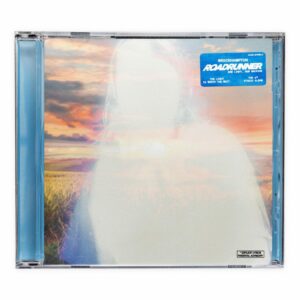 BROCKHAMPTON are back with a new album called ROADRUNNER: NEW LIGHT, NEW MACHINE, out now via Question Everything/RCA. The follow-up to 2019's GINGER was recorded in isolation during the COVID-19 pandemic in 2020 and was influenced by the group's experience of being separated from one another for the first time since collectively moving to Los Angeles. It features guest appearances from Danny Brown, JPEGMAFIA, Shawn Mendes, A$AP Ferg, Ryan Beatty, Charlie Wilson, and Sogone Soflexy, and was preceded by the singles 'BUZZCUT' and 'COUNT ON ME'. On Twitter, Kevin Abstract said that ROADRUNNER is one of two albums BROCKHAMPTON plan to release this year, and that "these will be our last."
---
Spirit of the Beehive, ENTERTAINMENT, DEATH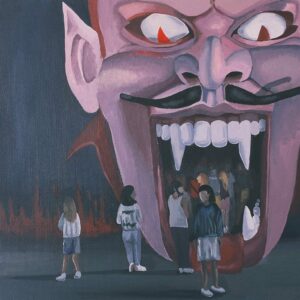 Philadelphia rock outfit Spirit of the Beehive have returned with their fourth studio album, ENTERTAINMENT, DEATH, out now via new label Saddle Creek. The band – now a trio, with founding members Zack Schwartz and Rivka Ravede joined by multi-instrumentalist Corey Wichlin – self-recorded and produced the album, which follows their 2018 LP Hypnic Jerks. "The process of making this album was basically the exact opposite of our experience creating Hypnic Jerks," Schwartz explained in a statement. "We had to record that in seven days, because that was the studio time we had, whereas ENTERTAINMENT, DEATH was made over the course of three, four months." The album includes the previously released singles 'There's Nothing You Can't Do', 'The Server Is Immersed', and 'I Suck the Devil's Cock'.
---
claire rousay, a softer focus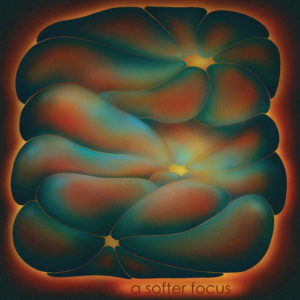 San Antonio-based experimental artist claire rousay has released a new album called a softer focus via American Dreams. Following a prolific series of releases last year, the project is a collaboration with rousay's longtime friend, the painter and ceramicist Dani Toral, who created the artwork and designed the visuals accompanying the album. Andrew Weathers mastered the LP, which also features contributions from Chicago musician Lia Kohl, multi-instrumentalist Ben Baker Billington, OHHME's Macie Stewart, and violinist Alex Cunningham. The album includes the previously released singles 'Peak Chroma' and 'discrete (the market)'.
---
PONY, TV Baby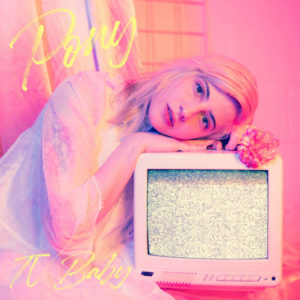 TV Baby is the debut album from Toronto power-pop outfit PONY. Out now via Take This To Heart Records, the LP was recorded by vocalist/guitarist Sam Bielanski alongside bandmates Matty Morand (a.k.a. Pretty Matty) and Lucas Horne. Dedicated to "the indoor cats, the introverts, and those who value their independence above anything else," as a press release puts it, TV Baby includes the previously released tracks 'Couch', 'WebMD', and 'Chokecherry'.
---
 CFCF, memoryland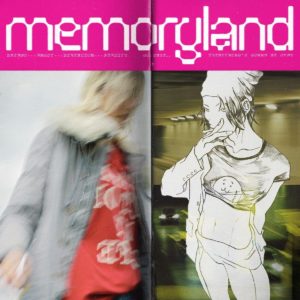 Montreal producer Mike Silver aka CFCF has returned with a new album called memoryland. The follow-up to 2019's Liquid Colours features guest appearances from Montreal outfit No Joy and Kero Kero Bonito frontwoman Sarah Bonito. "I see a loose narrative across the album: your early 20's, a new city, new people, new temptations and new traps," Silver explained in a statement. "Losing your sense of self to the whims of your surroundings and trends in music and fashion; the wrong people, and trying to dig yourself out of that hole. There's a hope of moving forward that glimmers in the last quarter of the album, but it's out of reach and seems to come at a price. And then the looking back on it later with perspective; or the looking forward to it before with anticipation. As a kid I couldn't wait to be in my 20's; in my 30's it's bittersweet to look back. That's the core of memoryland: the gulf between the fantasy, the reality, and the memory, and how we live inside each of those at different points."
---
Other albums out today:
Sufjan Stevens, Convocations Vol. 1, Meditations; Matthew E. White & Lonnie Holley, Broken Mirror, A Selfie Reflection; Bill MacKay & Nathan Bowles, Keys; CLAMM, Beseech Me; Cheap Trick, In Another World.