Charles, the project of Los Angeles-based psych-pop artist Charlotte Lindèn Ercoli Coe, has announced her sophomore LP: Let's Start A Family Tonight arrives on May 21 via Babe City Records. Below, check out the lead single 'Rex Harrison' and scroll down for the album's cover art and tracklist.
Charles explained the origins of the new song in a statement:
My whole life, My Fair Lady has had a tremendous impact on me. Primarily musically. Several songs on the record were inspired by the lyricism and music of André Previn (who is an absolute ruthless pimp on the string arrangement front). Strangely while writing and recording the album I experienced love at first sight with someone who looks and embodies Rex Harrison to me in every possible way. An English Ivy League gentleman with dark Harrison wit. It was a remarkably horrible time in my life but through the joy he has brought me I feel I've had my own Pygmalion transformation. This song was a painful confession of how I felt for him before I felt I was allowed to express it. I am forever grateful.
Charles released her debut album, That's How Baby Learns, back in 2015. As a videographer and editor, she has worked with the likes of Sevigny, Weyes Blood, and Dorian Electra, in addition to creating music videos for her own songs as Charles.
Let's Start A Family Tonight Cover Artwork: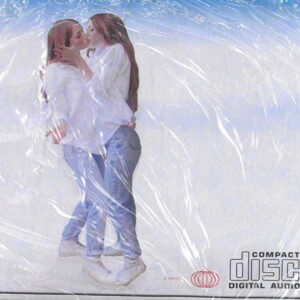 Let's Start A Family Tonight Tracklist:
1 Remember Blushing
2. Fallogentrismo
3. I Know You Love Me, But Do You Think Of Me, Romantically
4. The Courtesy Bath
5. Impudent Hussy
6. Rex Harrison
7. One Spring Evening
8. Your Girls 1996
9. I Must Spread My Genes
10. The Offended Olympics
11. Romantic Claymation
12. A Trans Person
13. I'm Going To Get Fired Tonight