In this segment, we showcase the most notable albums out each week. Here are the albums out on April 16, 2021:
---
The Armed, ULTRAPOP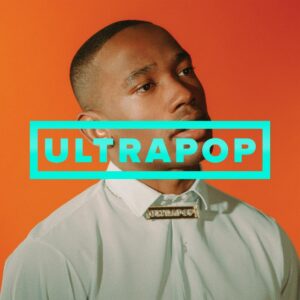 The Armed have released their fourth full-length album, ULTRAPOP, via Sargent House. The 12-track effort features contributions from Mark Lanegan and Queens of the Stone Age's Troy Van Leeuwen and was co-produced by the band's own Dan Greene in collaboration with Ben Chisholm. "Crafting vital art means presenting the audience with new and intriguing tensions—sonically, visually, conceptually," Green said of the album's concept in a statement. "Over time and through use, those tensions become less novel and effective—and they become expectations. The concept of "subgenre" becomes almost the antithesis of vitality in art—itself a fetishization of expectation. ULTRAPOP seeks, in earnest, to create a truly new listener experience. It is an open rebellion against the culture of expectation in "heavy" music. It is a joyous, genderless, post-nihilist, anti-punk, razor-focused take on creating the most intense listener experience possible. It's the harshest, most beautiful, most hideous thing we could make."
---
London Grammar, Californian Soil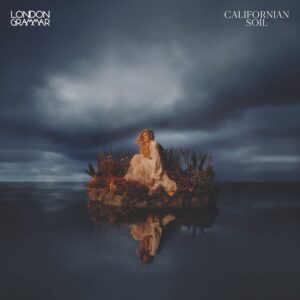 London Grammar are back with their first album in four years, Californian Soil, out now via Ministry of Sound/Columbia Records. The group's third album following 2017's Truth Is A Beautiful Thing includes the previously released singles 'How Does It Feel', 'Lose Your Head', and 'Baby, It's You'. "This record is about gaining possession of my own life. You imagine success will be amazing," singer Hannah Read explained in a statement. "Then you see it from the inside and ask, 'Why am I not controlling this thing? Why am I not allowed to be in control of it? And does that connect, in any way to being a woman? If so, how can I do that differently?'"
---
Andy Stott, Never the Right Time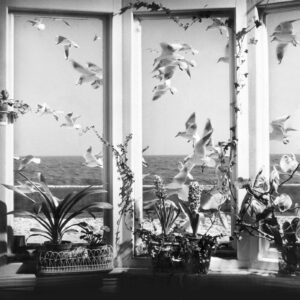 Andy Stott has returned with a new album called Never the Right Time, out now via Modern Love. The Manchester producer and musician's latest follows 2019 his double EP It Should Be Us and the 2016 LP Too Many Voices. At the beginning of 2020, Stott had "a new album almost done and an offer to produce for a completely mainstream artist on the table," according to a press release, before "personal upheaval brought everything to a sudden standstill." The album was completed late in the year with vocals recorded by Alison Skidmore, Stott's former piano teacher and frequent collaborator.
---
Cannibal Corpse, Violence Unimagined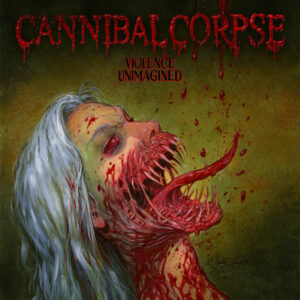 Death metal legends Cannibal Corpse are back with their latest LP, Violence Unimagined, via Metal Blade. It marks their 15th studio album and their first with longtime producer and guitarist Erik Rutan, who joins the band's lineup of bassist and founding member Alex Webster, drummer Paul Mazurkiewicz, guitarist Rob Barrett, and vocalist George ​'Corpsegrinder' Fisher. "It really follows the path we've been going down for a few years now," Webster said of the album in a statement. "I think we approach the writing in a similar way most every time: each of us try to write the heaviest, most memorable songs we can. We want each song to have its own identifiable character. Showing my age, I like to say you can ​'drop the needle' on any point of one of our albums and quickly tell which song you're listening to."
---
Low Island, If You Could Have It All Again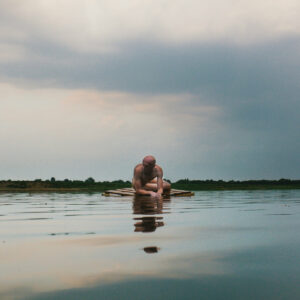 If You Could Have It All Again is the debut album from Oxford art-rock quartet Low Island, comprised of vocalist Carlos Posada (vocals/multi-instrumentalist), multi-instrumentalist Jamie Jay, bassist Jacob Lively, and drummer Felix Higginbottom. Out now via their own label Emotional Interference, the LP was recorded and produced by the band at their makeshit studio in rural France and is described by Posada as the product of "ten years of trying to make things work – in music, but also in life," recounting "a litany of romantic disasters that have coloured the last ten years of my life."
---
Other albums out today:
Spencer Krug, Fading Graffiti; Paul McCartney, McCartney III Imagined; The Offspring, Let The Bad Times Roll; Sufjan Stevens, Lamentations; Greta Van Fleet, The Battle at Garden's Gate; jess joy, PATREEARCHY.