In this segment, we showcase the most notable albums out each week. Here are the albums out on April 30, 2021:
---
Matt Sweeney & Bonnie 'Prince' Billy, Superwolves
Listen / Buy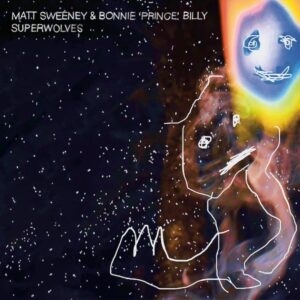 Matt Sweeney and Bonnie 'Prince' Billy have released the follow-up to their 2005 collaborative LP Superwolf. Out now digitally via Drag City (with physical editions arriving June 18), Superwolves includes the previously shared singles 'Make Worry for Me', 'Hall of Death', 'My Blue Suit', and 'Resist the Urge'. "​The chemistry comes from lives, lived separately, in which music is crucial sustenance," Wil Oldham said in a statement. "We listen with gratitude and awe, knowing that we belong in there. We construct our dream selves with the faith that these selves will have their chance at life. We know what we are capable of doing and just need each other's support to bring the imagined languages to life.​" Sweeney added: "I love the challenge to write melodies for Will to sing. Struggle with that challenge too. Knowing that Will's voice will elevate the melody makes me reach higher and dig deeper for the tune. Makes me want to match it with a guitar part that holds his voice like a chalice holds wine (or blood, or whatever is needed to live the best life)."
---
girl in red, if i could make it go quiet
Listen / Buy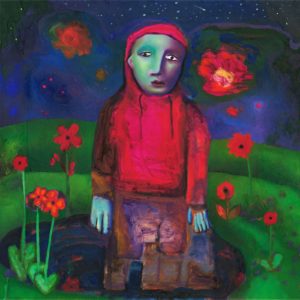 girl in red, the project of Norwegian indie-pop artist Marie Ulven, has come through with her debut album, if i could make it go quiet, out now via AWAL. The long-awaited LP follows a series of singles and EPs from the 22-year-old singer-songwriter. "if i could make it go quiet is an attempt to learn what it's like to be human; to deal with the scariest parts of myself," she explained in a statement. "to live with the pain of knowing i'm only flesh and bones; to be angry, broken and unforgiving yet still able to wear my heart on my sleeve; i'm shedding light on the darkest parts of my mind and i'm letting everyone in; if i could make it go quiet is me simply trying to understand what the fuck is going on."
---
Manchester Orchestra, The Million Masks of God
Listen / Buy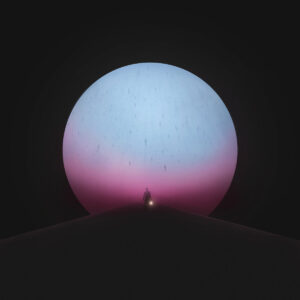 Manchester Orchestra are back with their sixth album, The Million Masks of God, out now via Loma Vista. The follow-up to 2017's A Black Mile to the Surface was produced by the band's main songwriters Andy Hull and Robert McDowell along with producers Catherine Marks (The Killers, PJ Harvey) and Ethan Gruska (Phoebe Bridgers). Talking about the inspiration behind the album, Hull said: "It started off really abstract, but as Robert's dad's fight with cancer got harder and harder those last couple years, I started making parallels in my mind to what I was actually writing about. It became an examination of my own faith. While Robert's dad's story certainly influenced this album, it's equally about me coming to grips with the realness of adulthood and that there's an expiration date to all of this—and how you're going to live your life knowing that."
---
Rosie Tucker, Sucker Supreme
Listen / Buy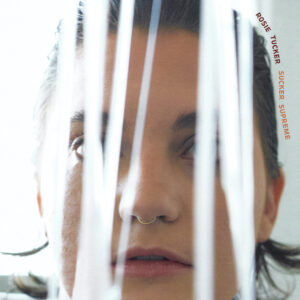 Rosie Tucker has released their third album and first for Epitaph, Sucker Supreme. The LP follows 2017's Never Not Never Not Never Not and finds the Los Angeles-based singer-songwriter once again working with requent collaborator Wolfy Sucks, who "painted the parts you don't notice so your eye is drawn to what I want you to see," according to Tucker. They added: "making this album was such a good time that what's to come almost doesn't matter. what came before it was a long tour, what came just after was a year spent in lockdown. for me, this album is the string between two tin cans, transmitting me from the can labeled "shitty now" to a can labeled "sublime next." my aspiration is that it will deliver me to a future where I am playing music in a room with the band I love."
---
Crumb, Ice Melt
Listen / Buy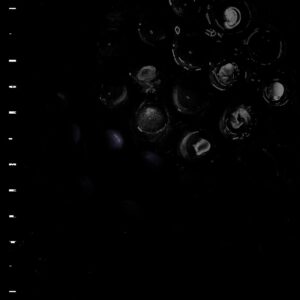 Crumb have returned with their sophomore LP, Ice Melt, out now via the psych-rock band's own Crumb Records. The follow-up to 2019's Jinx includes the previously released singles 'Trophy', 'Balloon', and 'BNR' and was recorded with producer Jonathan Rado in Los Angeles. In a press release, frontwoman Lila Ramani described the album as a "return back down to earth," a deep exploration of "real substances and beings that live on this planet."
---
Dawn Richard, Second Line
Listen / Buy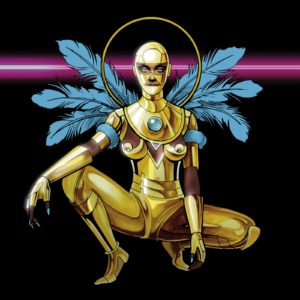 New Orleans R&B artist Dawn Richard has issued her first album for Merge Records. The LP, titled Second Line: An Electro Revival, is described by Richard as "a movement to bring pioneering Black women in electronic music to the forefront." She continued: "You never see women appreciated as producers and artists alike — especially Black women in the electronic space. The time is now for us to start recognizing their talent, not only in electronic music but in all genres. I wanna be the reason why a young Black girl from the South can be whoever she wants to be musically, visually, and artistically." The 14-track record was preceded by the singles 'Bussifame', 'Jacuzzi'., and 'Mornin | Streetlights'.
---
Marianne Faithfull and Warren Ellis, She Walks In Beauty
Listen / Buy
Bandcamp
Spotify
Apple Music
Physical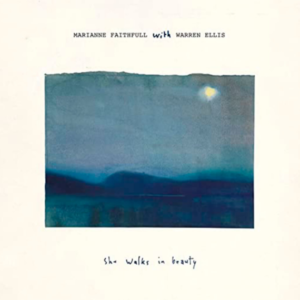 Marrianne Faithfull and Warren Ellis have released the collaborative LP She Walks In Beauty via BMG. Featuring contributions from Nick Cave, Brian Eno, and more, the album was recorded at Faithfull's home in London before and during the first COVID-19 lockdown with PJ Harvey producer Head and was inspired by her love of English Romantic poets. "I wasn't in doubt – I've been thinking about it for so long, this album, it's been in my head for so long, I think I really knew exactly what I wanted," she explained. "I just picked the poems I really loved, and I can't help but say I think I was very lucky. We got it." Ellis, who composed the music from his studio in Paris, added: "I didn't think of them as songs, I wasn't locked into melodies or chords. I could take incredible liberties. It wasn't about creating something that had to follow the text or outline it – it was free in that respect. The important thing was that it didn't get in the way."
---
Other albums out today:
Gojira, Fortitude; Dropkick Murphys, Turn Up That Dial; Ashley Monroe, Rosegold; Julia Stone, Sixty Summers; Teenage Fanclub, Endless Arcade; Julia Michaels, Not In Chronological Order; Bowerbirds, becalmyounglovers; Tony Allen, There Is No End; Royal Blood, Typhoons; Flying Lotus, Yasuke; KUČKA, Wrestling.