In this segment, we showcase the most notable albums out each week. Here are the albums out on May 7, 2021:
---
Iceage, Seek Shelter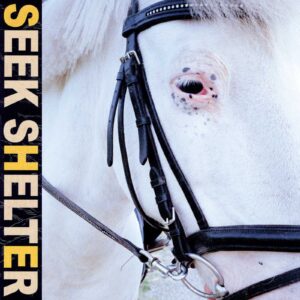 Iceage are back with their fifth album, Seek Shelter, out now via Mexican Summer. The Danish rock outfit recorded the LP over the course of 12 days with help from producer Sonic Boom (Pete Kember of Spacemen 3) at Namouche, a dilapidated wood-paneled vintage studio in Lisbon. It marks the first time the band have ever worked with an outside producer for one of their albums and their first full-length with guitarist Casper Morilla Fernandez. The follow-up to 2018's Beyondless, Seek Shelter was mixed by Shawn Everett and was preceded by the singles 'High & Hurt', 'Shelter Song', 'Vendetta', 'The Holding Hand', and 'Gold City'.
---
dodie, Build a Problem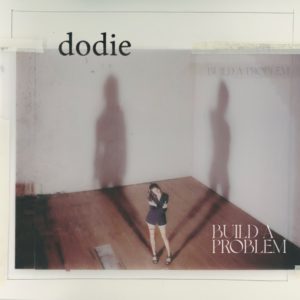 dodie has come through with her debut studio album, Build a Problem, via The Orchard. Previously set for release in March and recorded over a period of two years, the album follows three EPs – 2016's Intertwined, 2017's You, and 2019's Human – and was produced by Joe Rubel. "I think I was going through a crisis actually," dodie said in a statement. "I was very unsure of who I was and I was trying to figure it out in music. So I think it's quite unstable of an album – but it's definitely honest." Build a Problem includes the previously released singles 'Cool Girl', 'Rainbow', 'Hate Myself', and 'I Kissed Someone (It Wasn't You)'.
---
Weezer, Van Weezer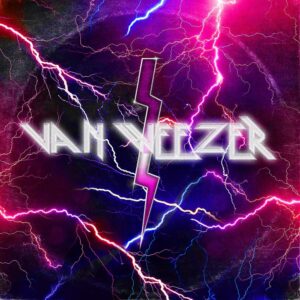 Weezer have returned with 15th album, Van Weezer, out now via Crush Music/Atlantic Records. Frontman Rivers Cuomo started working on songs with a hard rock influence back in February 2019, saying in an interview with Entertainment Weekly that it would take the band "back to big guitars." The album was originally announced in May 2020 before being delayed to May 2021 to coincide with the rescheduled Hella Mega Tour with Green Day and Fall Out Boy. In October 2020, following the death of Eddie Van Halen, it was announced that the album would be dedicated to the Van Halen guitarist. Van Weezer was produced by Suzy Shinn and features the previously released the singles 'The End of the Game', 'Hero', 'Beginning of the End', and 'I Need Some of That'.
---
Squid, Bright Green Field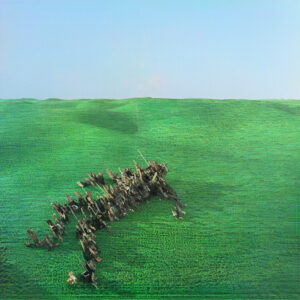 Squid have released their debut record, Bright Green Field, via Warp. The album was written in drummer/vocalist Oliver Judge's local pub and recorded in producer Dan Carey's London basement studio. "This album has created an imaginary cityscape," Judge said in a statement. "The tracks illustrate the places, events and architecture that exist within it. Previous releases were playful and concerned with characters, whereas this album is darker and more concerned with place—the emotional depth of the music has deepened." Bright Green Fields was preceded by the singles 'Narrator', 'Paddling', and 'Pamphlets'.
---
Czarface and MF DOOM, Super What?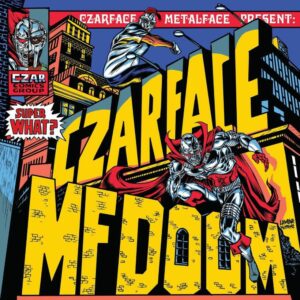 A new collaborative album from Czarface and the late MF DOOM has been released. Super What? contains 10 songs and features contributions from the likes of DMC, Del the Funky Homosapien, Kendra Morris, and Godforbid. "What you'll be hearing was finalized, mixed & mastered in the summer of 2020, and it's our honor and privilege to share it with you Friday," Czarface member Esoteric wrote in a statement. "I speak for everyone involved when I say we were incredibly fortunate to have collaborated with DOOM… he was a one-of-a-kind, never-to-be-duplicated emcee, producer, and visionary. We wish peace and healing to his family, friends and everyone touched by the gifts he shared with the planet. MF DOOM FOREVER."
---
Miranda Lambert, Jack Ingram & Jon Randall, The Marfa Tapes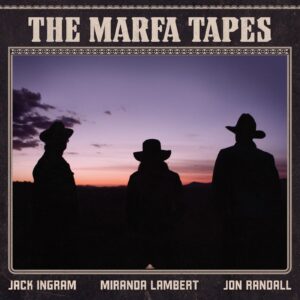 Miranda Lambert has teamed up with singer-songwriter Jack Ingram and writer-producer Jon Randall for a new album called The Marfa Tapes, out now via Vanner Records/RCA Nashville. Ingram, Lambert, and Randall recorded Marfa Tapes in the small West Texas town of the same name last November. The 15-song, stripped-back LP features new versions of 'Tin Man', from Lambert's 2016 album The Weight of These Wings, as well as 'Tequila Does' from 2019's Wildcard. Tomorrow (May 8), a full-length movie featuring performances, interviews with the musicians, and other footage from the five-day recording of the album, will also premiere on Lambert's Facebook at 7 p.m. ET.
---
Nancy Wilson, You and Me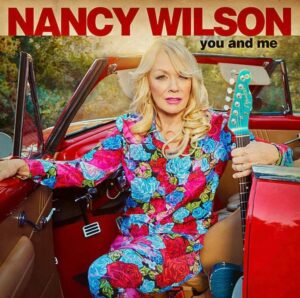 You and Me is the debut solo LP from Heart co-founder Nancy Wilson, who self-produced the album with first engineer Matthew Sabin. The album features covers of Pearl Jam's 'Daughter', the Cranberries' 'Dreams', Simon & Garfunkel's 'The Boxer', and Bruce Springsteen's 'The Rising', and includes guest appearances from Sammy Hagar, Duff McKagan, and Taylor Hawkins, among others. "Being off the road last year from touring with Heart, and at home with my good guitars and amps out," Wilson explained, "I felt like I was once again able to reconnect with my pre-Heart self, my college-girl self, creating poetic, intimate and romantic songs, which pretty much is what I first brought in to Heart."
---
Other albums out today:
Mia Joy, Spirit Tamer; Sophia Kennedy, Monsters; Iron & Wine, Archive Series No.5: Tallahassee Recordings; Angel Olsen, Song of the Lark and Other Far Memories; TEKE::TEKE, Shirushi; The Mighty Mighty Bosstones, When Got Was Great; Van Morrison, Latest Record Project: Volume 1.