Los Campesinos! will be celebrating the 10th anniversary of their 2011 record Hello Sadness this November. To mark the occasion a little early, the UK indie band have surprise released a new EP titled Whole Damn Body, a collection of songs from that era. Listen to it below, and check out the EP's cover artwork and tracklist.
Whole Damn Body consists of seven songs written and recorded immediately before, during, or after the recording of Hello Sadness. Six of the seven tracks on the EP were previously available via Heat Rash, the 7-inch subscription series the band ran around the time of the album's original release, but have now been made available digitally and can be purchased as a download via Bandcamp.
At the time of these songs were recorded, Los Campesinos! were comprised of Tom Bromley, Gareth David, Neil Turner, Kim David, Jason Adelinia, Ellen Waddell, and Rob Taylor. Harriet Coleman also contributed vocals and violin, while Samantha Boshnack and Nelson Bell played horns on 'Tiptoe Through The True Bits'.
Last year, Los Campesinos! released a 10th-anniversary reissue of their album Romance Is Boring.
Whole Damn Body EP Cover Artwork: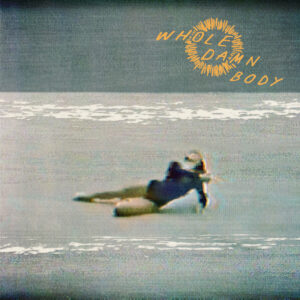 Whole Damn Body EP Tracklist:
1. Allez Les Blues
2. Dumb Luck
3. She Crows (Documented Minor Emotional Breakdown #4)
4. Tiptoe Through The True Bits
5. Four Seasons
6. To The Boneyard
7. Light Leaves, Dark Sees pt. I