TORRES, the moniker of singer-songwriter Mackenzie Scott, has announced the follow-up to 2020's Silver Tongue: Thirstier comes out July 30 and will mark her second full-length with Merge Records. Check out a video for lead single 'Don't Go Puttin Wishes In My Head' below.
Recorded in autumn 2020 at Middle Farm Studios in Devon, the new album was co-produced by Scott with Rob Ellis and Peter Miles. "I wanted to channel my intensity into something that felt positive and constructive, as opposed to being intense in a destructive or eviscerating way," she said in a statement. "I love the idea that intensity can actually be something life-saving or something joyous."
She added: "I've been conjuring this deep, deep joy that I honestly didn't feel for most of my life. I feel like a rock within myself. And I've started to feel that I have what it takes to help other people conjure their joy, too."
TORREs has also announced a North American and European tour in support of Thirstier. Tickets go on sale today (May 12) at 10 am EST/3pm BST.
Thirstier Cover Artwork: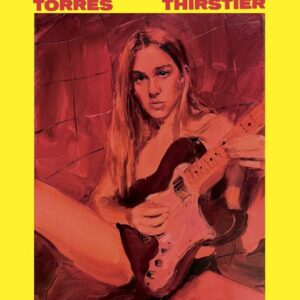 Thirstier Tracklist:
1. Are You Sleepwalking?
2. Don't Go Puttin Wishes in My Head
3. Constant Tomorrowland
4. Drive Me
5. Big Leap
6. Hug From a Dinosaur
7. Thirstier
8. Kiss the Corners
9. Hand in the Air
10. Keep the Devil Out