Wild Pink have enlisted Samia for a new song called 'Ohio'. It's the lead single from 3 Songs, a new EP from the John Ross-led project that's out on June 25 via Royal Mountain Records. Check it out below, along with the EP's cover artwork and tracklist.
"This song is about feeling isolated but then the relief that comes from seeing family/friends," Ross said of 'Ohio' in a statement. "It's about getting some comfort from some of the mundane things I took for granted growing up, like daily summer storms and the hum from an oscillating fan at night. I wrote a lot of it during soundchecks on a tour with Adam Torres in 2018."
Wild Pink released their most recent album, A Billion Little Lights, back in February. They recently followed it up with April's 6 Cover Songs EP, featuring covers of songs by Bruce Springsteen, Taylor Swift, Carly Rae Jepsen, and more.
3 Songs EP Cover Artwork: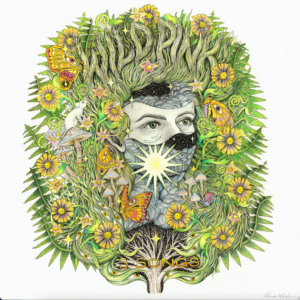 3 Songs EP Tracklist:
1. Ohio (feat. Samia)
2. Leferever
3. A Scene From The Eau Gallie Causeway