In this segment, we showcase the most notable albums out each week. Here are the albums out on May 14, 2021:
---
St. Vincent, Daddy's Home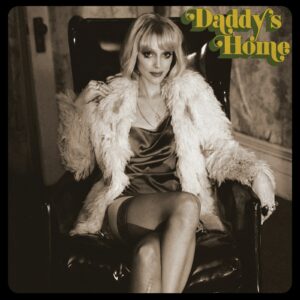 St. Vincent is back with her sixth studio album, Daddy's Home, out now via Loma Vista. Like its predecessor, 2017's MASSEDUCTION, the album was produced by Annie Clark alongside Jack Antonoff. It was recorded by Laura Sisk, mixed by Cian Riordan, and features contributions from Cian Riordan, Evan Smith, Sam KS, Greg Leisz, Daniel Hart, Michael Leonhard, Lynne Fiddmont, and Kenya Hathaway. Daddy's Home was inspired by Clark's father's release from prison at the end of 2019; it was then, according to a press release, that St. Vincent "began writing the songs that would become Daddy's Home, closing the loop on a journey that began with his incarceration in 2010, and ultimately led her back to the vinyl her dad had introduced her to during her childhood. The records she has probably listened to more than any other music in her entire life. Music made in sepia-toned downtown New York from 1971-1975."
---
J. Cole, The Off-Season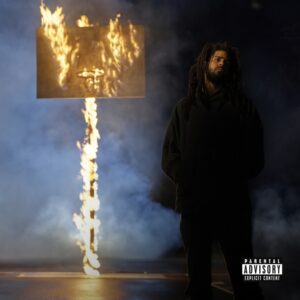 J. Cole has returned with a new album called The Off-Season. Announced earlier this month, the LP follows the North Carolina rapper's 2018 album KOD as well as the 2019 Dreamville compilation Revenge of The Dreamers III. Ahead of its release, Cole unveiled the single 'i n t e r l u d e' as well as the Scott Lazer-directed behind-the-scenes documentary Applying Pressure. "This is the moment that a lot of your favorite rappers hit a crossroads," Cole said in the documentary. "Are you okay with getting comfortable? Did you leave no stone unturned creatively? And when I thought about that feeling, I was like, 'Nah, I'm not cool with that.'"
---
Sons of Kemet, Black to the Future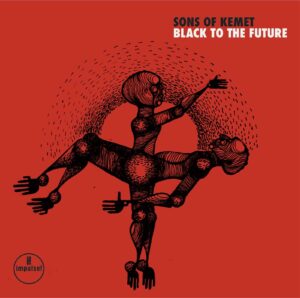 London jazz quartet Sons of Kemet have released their latest album, Black to the Future, via Impulse! Records. The follow-up to 2018's Your Queen Is a Reptile features guest appearances from Angel Bat Dawid, Moor Mother, D Double E, Steve Williamson, and more. "Black to the Future is a sonic poem for the invocation of power, remembrance and healing," bandleader Shabaka Hutchings explained in a statement. "It depicts a movement to redefine and reaffirm what it means to strive for black power. The meaning is not universal and the cultural context of the listener will shape their understanding. Yet in the end, the overarching message remains the same: For humanity to progress we must consider what it means to be Black to the Future."
---
Juliana Hatfield, Delta Kream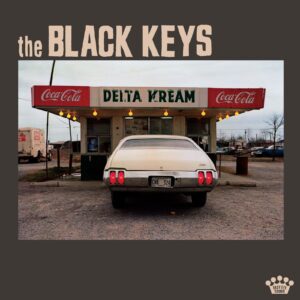 The Black Keys have put out a new covers album titled Delta Kream via Nonesuch. Recorded at Dan Auerbach's Easy Eye Sound studio in Nashville alongside Kenny Brown and Eric Deaton, the 11-track LP pays homage to the Mississippi hill country blues artists that inspired the group. "These songs are still as important to us today as they were the first day Pat and I started playing together and picked up our instruments," Auerbach said in a statement. "It was a very inspiring session with Pat and me along with Kenny Brown and Eric Deaton in a circle, playing these songs. It felt so natural." Patrick Carney added: "The session was planned only days in advance and nothing was rehearsed. We recorded the entire album in about ten hours, over two afternoons, at the end of the Let's Rock tour."
---
Sarah Neufeld, Detritus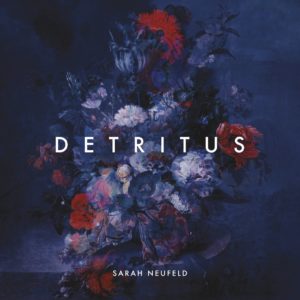 Sarah Neufeld, the violinist and composer best known for her work with Arcade Fire and Bell Orchestre, has released a new album called Detritus, out now via Paper Bag. The follow-up to Neufeld's 2016 record The Ridge features collaborations with Jeremy Gara, Pietro Amato, and more. "I was inspired by both a sense of interior aloneness, and a sense of deep intimacy," Neufeld explained in a statement. "Within both, a profound questioning of identity and intention, and ultimately, a grieving over one's former sense of self. The stories we've told ourselves that we can no longer believe. Nestled within deep layers of comfort, familiarity, and solace, I'm able to repeat myself again and again, never learning, never looking back. Simultaneously becoming wiser and more ignorant as the years wind on, beauty and grace exist even here, in this rift."
---
Juliana Hatfield, Blood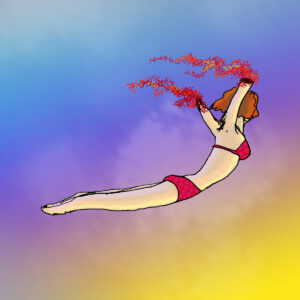 Juliana Hatfield has issued her 19th solo album, Blood, via American Laundromat Records. Following 2019's Weird, the Boston singer-songwriter's latest was recorded at her home in Massachusetts during quarantine, with help from collaborator Jed Davis. "I think these songs are a reaction to how seriously and negatively a lot of people have been affected by the past four years," Hatfield said in a statement. "But it's fun, musically. There's a lot of playing around. I didn't really have a plan when I started this project."
---
Other albums out today:
The Chills, Scatterbrain; Smol Data, Inconvenience Store; Paul Weller, Fat Pop (Volume 1); Panopticon, .​.​.​And Again Into The Light; Babe Rainbow, Changing Colours; Current Joys, Voager.