In this segment, we showcase the most notable albums out each week. Here are the albums out on May 21, 2021:
---
Olivia Rodrigo, SOUR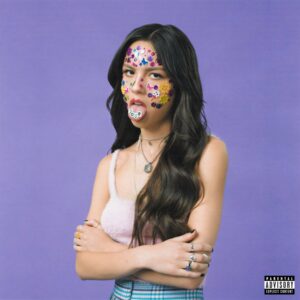 Olivia Rodrigo has released her debut studio album, SOUR, out now via Geffen. The 11-song record arrives shortly after the success of the 18-year-old star's introductory single, 'drivers license', as well as follow-up tracks 'deja vu' and 'good 4 u', all of which appear on the album. "I hope people are surprised," Rodrigo said in an NME cover story. "I love pop-punk music; I love grunge music; I love country music and folk music. I think, honestly, you can see little influences of all of those genres in my album. And I didn't want to make an entire record that sounded like 'drivers license'. There's no fun in that for me – and probably not for listeners, either."
---
CHAI, WINK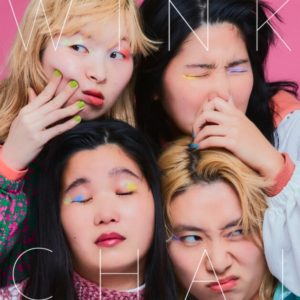 CHAI are back with a new album, WINK, out now via the Japanese band's new label Sub Pop. Their third album following 2019's PUNK, the 12-track LP includes the previously released singles 'PING PONG', 'Action', 'Maybe Chocolate Chips', and 'Nobody Knows We Are Fun'. "A person who winks is a person with a pure heart, who lives with flexibility, who does what they want," bassist-lyricist YUUKI explained in a statement. "A person who winks is a person who is free. With this album, we're winking at you. We're living freely and we hope that when you listen, you can wink and live freely, too."
---
Mdou Moctar, Afrique Victime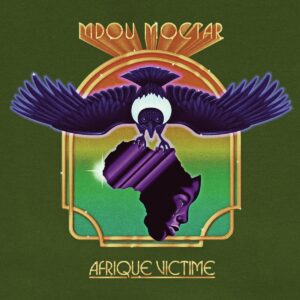 Afrique Victime is Mdou Moctar's first full-length release for Matador. The new album follows the Tuareg guitarist's 2019 LP Ilana: The Creator and was preceded by the singles 'Chismiten', 'Tala Tannam', 'Taliat', and the title track. Speaking of the album's themes, Moctar said in an interview with Under the Radar: "When I see people suffering around me, in particular suffering women, it makes me need to write about it. When I see the hardships of living in the desert, for instance, access to water, that can be a source of inspiration. For this album I wanted to talk about the situation of Africa: the difficulties of life in Africa and the crimes that are related to the colonialism of France. So I needed to share that in the album."
---
Erika de Casier, Sensational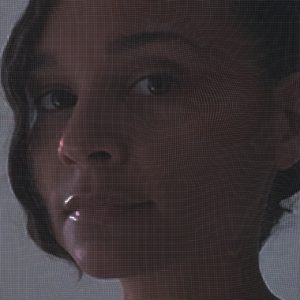 Erika de Casier has returned with her sophomore album, Sensational, out now via 4AD. It follows the Portuguese-born, Copenhagen-based songwriter's debut LP Essentials, which was released in 2019 on her own label Independent Jeep. de Casier put out a series of singles ahead of the album's release, including 'Drama', 'No Butterflies, No Nothing', 'Polite', and 'Busy'. "I wanted to make something that was empowering," de Casier told Bandcamp. "Being alone so much, I had to remind myself that I can do this, that I'm good enough. That brought me to think about situations where I might not have had enough self-respect or where I've seen myself as a victim. I wanted to twist that and I wanted to be the one in control of it."
---
Lambchop, Showtunes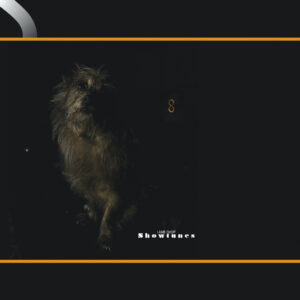 Lambchop have a new album out called Showtunes (via Merge/City Slang). For the new record, which follows 2019's This (Is What I Wanted to Tell You), Kurt Wagner collaborated remotely with Ryan Olson of Gayngs and Poliça, Yo La Tengo's James McNew, co-producer and engineer Jeremy Ferguson, and Cologne DJ Twit One. "The original idea behind Lambchop was: anyone could be part of Lambchop (so long as they behaved themselves)," Wagner explained in a press release. "This revolving-door policy is how the band has grown and contracted through our many years."
---
BABii, MiiROR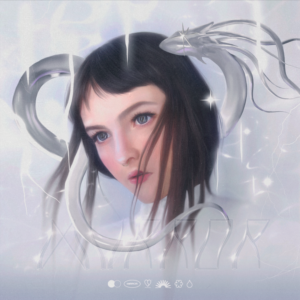 BABii is back with her sophomore full-length album, MiiRROR, out now via GLOO. The 10-track LP follows the Margate-based electronic artist's 2019 debut HiiDE as well as XYZ, her collaborative project with Iglooghost and Kai Whiston, and the 2020 EP iii+. MiiROR includes the previously released singles 'BRUiSe', 'SHADOW', and 'DRiiFT', and features contributions from Iglooghost and UMRU. "I purposefully drew from things I loved as a kid, like the Neverending Story," BABii explains, "as well as my experience growing up in a dark, scrappy atmosphere that I often escaped from by getting sucked into these fantasy worlds. It's an album but also a designed experience, an event. I want to do things that fulfil all your senses. I hope people can discover their own meanings in it and relate to it in their own ways."
---
Charles, Let's Start A Family Tonight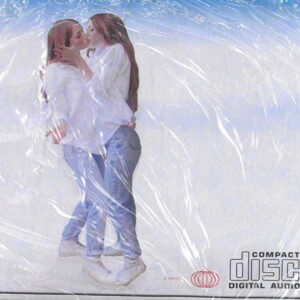 Charles, the project of Los Angeles-based psych-pop artist Charlotte Lindèn Ercoli Coe, has issued her sophomore LP, Let's Start A Family Tonight, via Babe City Records. Following her 2015 debut That's How Baby Learns, the new record includes the advance singles 'Rex Harrison', 'Remember Blushing', and 'Impudent Hussy'. As a videographer and editor, Coe has worked with the likes of Sevigny, Weyes Blood, and Dorian Electra, in addition to creating music videos for her own songs as Charles. "It is a delicious agony that fuels making a song," she said in a statement. "Making music and music videos are the only ways I can feel emotions. It's like Cameron Diaz in the 'Being John Malkovich' tunnel."
---
Other albums out today:
Twenty One Pilots, Scaled And Icy; Claire George, The Land Beyond The Light; Fiddlehead, Between The Richness; Georgia Ann Muldrow, VWETO III; Lydia Ainsworth, Sparkles & Debris; Colleen, The Tunnel And The Clearing; Billie Marten, Flora Fauna; Lily Konigsberg, The Best of Lily Konigsberg Right Now; Sinéad Harnett, Ready Is Always Too Late; Patrick Paige II, If I Fail Are We Still Cool?; Lord Huron, Long Lost; Gary Numan, Intruder; Blake Shelton, Body Language.