St. Louis trio Foxing have announced their next album, Draw Down the Moon. It's out August 6 via the band's own label Grand Paradise, and their latest single 'Where the Lightning Strikes Twice' is out today. Give it a listen below and scroll down for the album's cover artwork and tracklist.
Draw Down the Moon will be the band's fourth LP and their first since 2018's Nearer My God. "It's about the idea of your cosmic significance," frontman Conor Murphy said in a statement. "The way you feel like a tiny speck in the grand scheme of the universe, that's a feeling everybody has. You can get lost thinking about how small you are. Draw Down The Moon explores how our connections to people and places and ideas are what binds us to the universe and reality."
Foxing previously released the singles 'Go Down Together' and 'Speak with the Dead' featuring WHY?.
Draw Down the Moon Cover Artwork: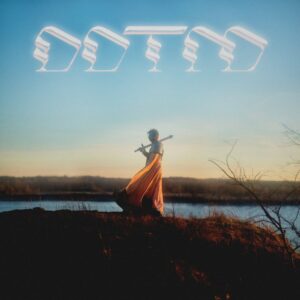 Draw Down the Moon Tracklist:
2. Go Down Together
3. Beacons
4. Draw Down the Moon
5. Where the Lightning Strikes Twice
6. Bialystok
7. At Least We Found the Floor
8. Cold Blooded
9. If I Believe in Love
10. Speak With the Dead [feat. WHY?]