In this segment, we showcase the most notable albums out each week. Here are the albums out on May 28, 2021:
---
DMX, Exodus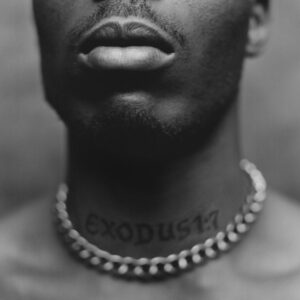 DMX's posthumous album Exodus has been released. Arriving nine years after the legendary rapper's last album, 2012's Undisputed, Exodus marks the first DMX album for Def Jam since 2003's Grand Champ. Executive produced and produced by Swizz Beatz, the 13-track project includes the previously released Griselda collaboration 'Hood Blues' and features contributions from JAY-Z, Nas, Bono, Lil Wayne, Snoop Dogg, the Lox, Usher, Westside Gunn, Conway the Machine, Benny the Butcher, and DMX's son, Exodus Simmons. Kanye West produced the album's final track, 'Prayer'. Swizz Beatz said of Exodus in a statement: "This album, X couldn't wait for his fans all around the world to hear and show just how much he valued each and every single person that has supported him unconditionally."
---
black midi, Calvacade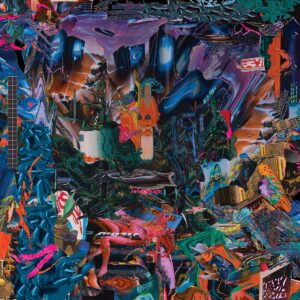 black midi are back with their sophomore full-length, Calvacade, surprise-released early on Wednesday. The band had previously previewed half of the 8-track LP, which follows 2019's Schlagenheim, releasing the singles 'John L', 'Despair', 'Chondromalacia Patella', and 'Slow'. "A big thing on this album is the emphasis on third person stories, and theatrical ones at that," guitarist and primary vocalist Geordie Greep said in a statement. "The emphasis when we were making and sequencing Cavalcade was to make music that was as dramatic and as exciting as possible. The flow has the feel of a story, which is rewarding to listen to." Cameron Picton added: "When you're listening to the album you can almost imagine all the characters form a sort of cavalcade. Each tells their story one by one and as each track ends they overtake you, replaced by the next in line."
---
Bachelor, Doomin' Sun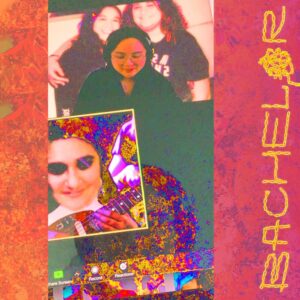 Bachelor, the project of Jay Som's Melina Duterte and Palehound's Ellen Kempner, have released their debut album: Doomin' Sun is out now via Polyvinyl/Lucky Number/Milk! Records. Duerte and Kempner wrote and recorded the 10-track LP in Topanga, California over the course of two weeks in January of 2020. The album was preceded by the singles 'Stay in the Car', 'Anything at All' and 'Sick of Spiraling' and features contributions from Big Thief's Buck Meek and James Krivchenia, as well as Duterte's partner Annie Truscott of Chastity Belt. On June 10, Bachelor will be performing the album in full during their one-day livestream event Doomin' Sun Fest.
---
UV-TV, Always Something
New York City trio UV-TV have returned with their third album, Always Something, via PaperCup Music. The LP follows 2019's Happy and is the first proper album to be completely written and recorded since the band's relocation to New York from Gainesville, Florida and with new drummer Ian Rose joining Rose Vastola and Ian Bernacett as a full-time member. Ahead of the album's release, UV-TV released the promotional singles 'Always Something', 'Distant Lullaby', and 'Back to Nowhere'.
---
Wyldest, Monthly Friend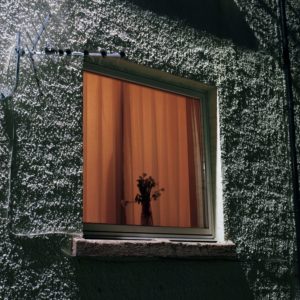 Wyldest, the project of London-based musician Zoe Mead, has issued her sophomore album, Monthly Friend, via Hand in Hive. Following her 2019 debut Dream Chaos as well as the reworked version, Redream Chaos, Monthly Friend was written, mixed, and produced by Mead and is described by a press release as an album "about the joys, woes and confusion of femininity and womanhood." Mead explains: "Throughout the album, I visit these feelings through metaphors, largely related to nature. I always found it really ironic that women commonly get compared to fruit. Peaches, for example, get over-ripe and people throw them away, discard them, when in fact they are probably at their most delicious and nutritious. A lot of the time, women are unfortunately subject to a similar fate."
---
Kele, The Waves Pt. 1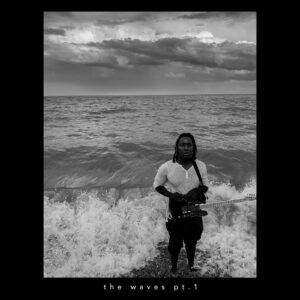 The Waves Pt. 1 is the fifth solo album by Bloc Party frontman Kele Okereke, released via his own imprint KOLA Records and !K7. The follow-up to 2019's 2042 was written and recorded during lockdown and produced entirely by Kele as he saw his other projects be cancelled or postponed due to the pandemic. "Usually when I make records it's an ensemble affair, there are usually lots of other musicians and singers I work with, but as we were in lockdown I did not have that luxury of being able to work with other musicians," Kele said in a press release. "I knew I had to fill in the space of this record entirely by myself, which was daunting but also very liberating. This album is literally the sound of me."
---
Lou Barlow, Reason to Live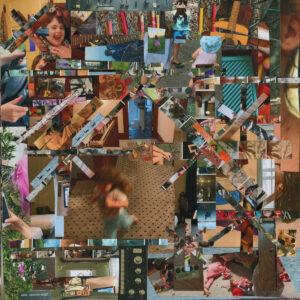 Dinosaur Jr. and Sebadoh's Lou Barlow has put out a new solo album called Reason to Live, which is out now on Joyful Noise. "This album is me really opening up, and the album follows that through its many different themes," Barlow said in a statement. "Some of my other work could be almost claustrophobic in its insistence on being all tied together but there's space for people to live inside these songs. People have this vision of me as this heartbroken, depressed guy, but this record feels so true to who I am, to this rich life I now have full of people I love. The songs culminated over the last five years to show that music has returned to its central comforting role in my life. Now I'm home."
---
Other albums out today:
Moby, Reprise; Elder Island, Swimming Static; Natalia Lafourcade, Un Canto por México, Vol. 2; A. G. Cook, Apple vs. 7G; loscil, Clara; Brodka, Brut; Texas, Hi.