In this segment, we showcase the most notable albums out each week. Here are the albums out on June 4, 2021:
---
Japanese Breakfast, Jubilee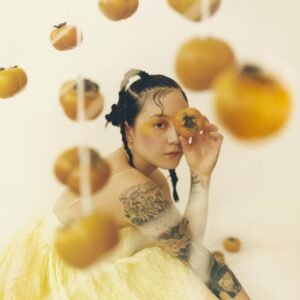 Michelle Zauner is back with her third album under the Japanese Breakfast moniker. Following 2016's Psychopomp and 2017's Soft Sounds from Another Planet, Jubilee is out now via Dead Oceans and includes the previously released singles 'Posing in Bondage', 'Be Sweet', and 'Savage Good Boy'. "After spending the last five years writing about grief, I wanted our follow up to be about joy," Zauner explained in a statement. "For me, a third record should feel bombastic and so I wanted to pull out all the stops for this one."
---
Wolf Alice, Blue Weekend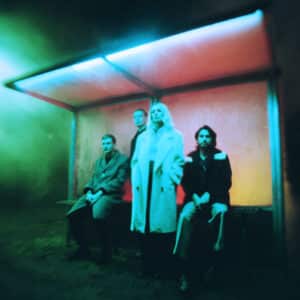 Wolf Alice have returned with their third studio album, Blue Weekend, via Dirty Hit/RCA. The follow-up to 2017's Mercury Prize-winning Visions of a Life was preceded by the singles 'The Last Man On Earth', 'Smile', and 'No Hard Feelings', all of which came with videos directed by Jordan Hemingway. The 11-track LP was produced by Markus Dravs (Arcade Fire, Björk, Brian Eno, Florence + The Machine). "I kind of hope it sounds totally identifiable as Wolf Alice but just a bit more mature," frontwoman Ellie Rowsell told Brooklyn Vegan. "I wouldn't want it to be a huge departure, and I don't think it is. I feel like it's maybe just a grander version of what we've done before."
---
Rostam, Changephobia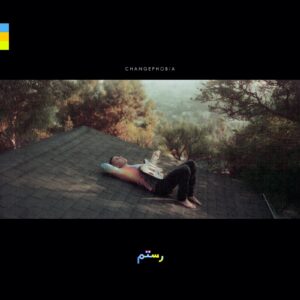 Rostam has released his latest solo album, Changephobia, via Matsor Projects/Secretly Distribution. The LP, his first since 2017's Half-Life, features the advance tracks 'Unfold You', '4Runner', 'From the Back of a Cab', 'These Kids We Knew', and the title track. "Transphobia, biphobia, homophobia — these words hold a weight of threat, and it occurred to me that the threats they bare— the fears they describe— are rooted in a fear of change: a fear of the unknown, of a future that is not yet familiar, one in which there is a change of traditions, definitions, and distributions of power," Rostam explained in a statement. "So gender, too, was on my mind while creating this album, as I came to find myself writing about love and connection but not wanting to place relationships in a gendered context. This collection of songs is not celebrating a fear of change. Rather, it's the opposite. It's about who we are capable of becoming if we recognize these fears in ourselves and rise above them."
---
Hildegard, Hildegard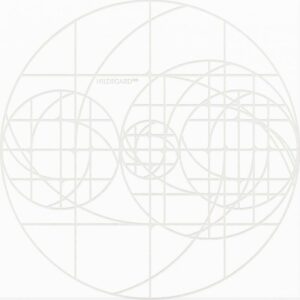 This is the debut album from Hildegard, the collaborative project of singer-songwriter Helena Deland and French producer/multi-instrumentalist Ouri. Drawing inspiration from Hildegard of Bingen, a 12th-century nun and writer who became a symbol of nurturing strength, the duo recorded the album over eight days in 2018. Out now via section1, each of the record's eight tracks, including the previously released 'Jour 1', 'Jour 2', and 'Jour 3', is named for a day they spent in the studio together. The visual language of the project was developed by the artist Melissa Matos.
---
Loraine James, Reflection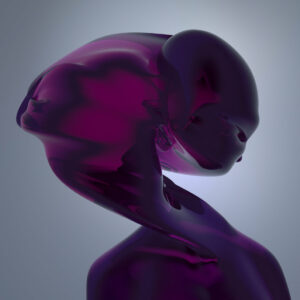 London-based producer Loraine James has issued her sophomore LP, Reflection, out today via Hyperdub. Made in the summer of 2020, the album follows her debut full-length, For You and I, as well as her 2020 EPs Hmm and Nothing. It includes the previously shared tracks 'Let's Go', 'Simple Stuff', 'Running Like That' and features vocal contributions from Eden Samara, Baths, Le3 bLACK, Xzavier Stone, Nova, Iceboy Violet, complimenting James' own diaristic lyrics.
---
Liz Phair, Soberish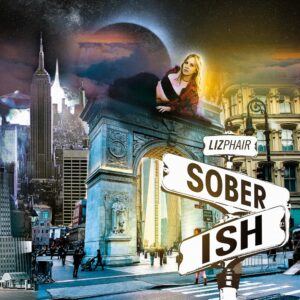 Liz Phair has shared the much-anticipated follow-up to 2010's Funstyle. Soberish is out now via Chrysalis and was produced by Phair's longtime collaborator Brad Wood, who also worked on Exile In Guyville, Whip-Smart, and whitechocolatespaceegg. "I found my inspiration for Soberish by delving into an early era of my music development, my art school years spent listening to Art Rock and New Wave music non-stop on my Walkman," Phair said in a statement. "The English Beat, The Specials, Madness, R.E.M.s Automatic for the People, Yazoo, The Psychedelic Furs, Talking Heads, Velvet Underground, Laurie Anderson, and the Cars. The city came alive for me as a young person, the bands in my headphones lending me the courage to explore."
---
Crowded House, Dreamers Are Waiting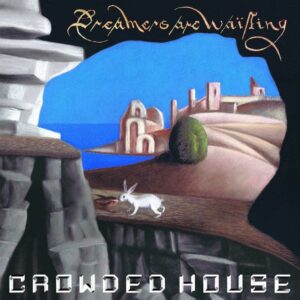 Crowded House are back with their seventh studio album, Dreamers Are Waiting, out now via EMI Records. Ahead of the album's release, the group unveiled the singles 'Playing With Fire', 'To the Island', as well as a Mac Demarco-starring video for 'Whatever You Want'. "We were fortunate to be recording in the studio right before lockdown and so began this album with band tracks recorded live in a room, all brimming with character and energy," frontman Neil Finn explained in a statement. "We then spent our strangest year, 2020, at distance from each other but connecting daily, swapping files and making those tracks complete." The band's current lineup also includes Nick Seymour on bass, producer and keyboardist Mitchell Froom, guitarist and singer Liam Finn, and drummer Elroy Finn.
---
Other albums out today:
Lil Baby & Lil Durk, The Voice of the Heroes; James, All the Colours of You; Red Fang, Arrows; Rise Against, Nowhere Generation; Billy Gibbson, Hardware; Poté, A Tenuous Tale of Her; Tristen, Aquatic Flowers.