Strand of Oaks, the project of Tim Showalter, has announced a new album. It's called In Heaven and it arrives on October 1. Below, check out a visual for the lead single 'Galacticana', and scroll down for the LP's cover artwork and tracklist.
According to a press release, In Heaven is a reflection on love and loss, as well as Showalter's newfound sobriety. "In Heaven was created with so much love and my greatest hope is that it connects with people and provides a momentary space for reflection, joy, catharsis and whatever else someone might be looking for in their life," Showalter said in a statement. "Music is magic and I feel like the luckiest person in the world that I'm allowed to share it."
Showalter recorded the follow-up to Eraserland with past collaborator Kevin Ratterman at Invisible Creature in Los Angeles in October 2020. The album features contributions from Carl Broemel and Bo Koster of My Morning Jacket as well as Smashing Pumpkins' James Iha, who features on the song 'Easter'.
In Heaven Cover Artwork: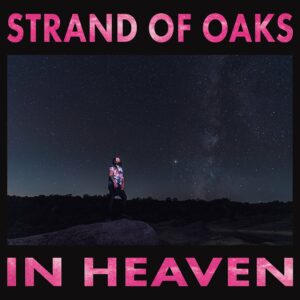 In Heaven Tracklist:
1. Galacticana
2. Easter
3. Hurry
4. Horses At Night
5. Somewhere in Chicago
6. Jimi & Stan
7. Sunbathers
8. Carbon
9. Sister Saturn
10. Slipstream
11. Under Heaven