Lindsay Munroe has shared a new song called 'Parallel'. It's taken from the Manchester songwriter's upcoming EP, Softest Edge, which was produced by Steph Marziano (Hayley Williams, Lapsley, Matilda Mann) and arrives on November 9. Listen to 'Parallel' below.
"For a long time I've wanted to write a love song for my best friend. I wrote it last summer when she was still working on the Covid intensive care unit and having an absolutely awful time," Munroe said of the new song in a statement. "Writing a song felt like a bit of a silly thing to do but it's what I could do. I've always thought that it's mad that our culture places so much value on romantic couplings. There's no doubt in my mind that when I'm an old woman looking back on the big love stories of my life it will be my friends who fill my mind."
Softest Edge marks Lindsay Munroe's second EP, following last year's Our Heaviness.
Softest Edge Cover Artwork: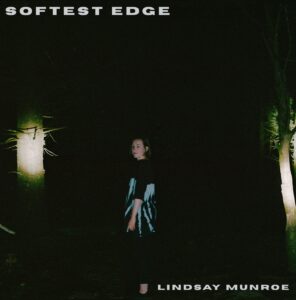 Softest Edge Tracklist:
1. Softest Edge
2. Andrew
3. Need A Ride
4. Parallel