Pinegrove have announced a new album titled 11:11. It's due for release on January 28 via Rough Trade. The LP was mixed by Death Cab For Cutie guitarist Chris Walla, and it includes the new single 'Alaska'. Check it out below, along with the album's cover art and tracklist.
"Calling the record 11:11 should be a heartening statement, though there's certainly a range of emotion across the album," frontman Evan Stephens Hall said in a statement. "There's much to be angry about right now, and a lot of grief to metabolize. But hopefully, the loudest notes are of unity, collectivity, and community. I want to open a space for people to feel all these things."
11:11 will follow Pinegrove's 2020 record Marigold.
11:11 Cover Artwork: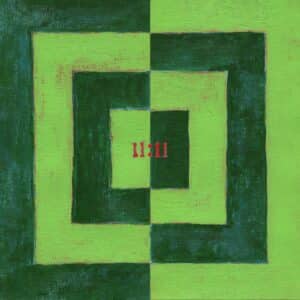 11:11 Tracklist:
2. Alaska
3. Iodine
4. Orange
5. Flora
6. Respirate
7. Let
8. So What
9. Swimming
10. Cyclone
11. 11th Hour