Bella Singleton is one of the newer well-developed designers in the fashion world. The young British designer provides "prismatic accessories to the style conscious for whom personal expression trumps fashion trends ". Bella herself studied Printed Textiles at Leeds College of Art where her passion grew to develop and create an accessories brand. Her playful personal designed scarves and other beautiful accessories can be acquired at places like Tate, Young British Designers and her brand website. This is our interview with Bella about her and her exciting brand.
When did you realise you wanted to become a designer?
Bella: I always knew I wanted to be a designer, which is why I did an art foundation course to find out what sort of design I was suited to..it turned out I was most drawn to a degree course and job I had never really even considered existed!
What made you start designing scarves?
Bella: Scarves are a great blank canvas for print designers, it allows me to work on what I am best at – the digital printing process is so simple so I get to focus on the print design and illustration.
Do you have a favourite scarf you designed?
Bella: Yes the one I am wearing in this photo which is called Losing My Way. It has so many patterns rolled into one, and I am drawn to prints that are feminine but have a sporty edge.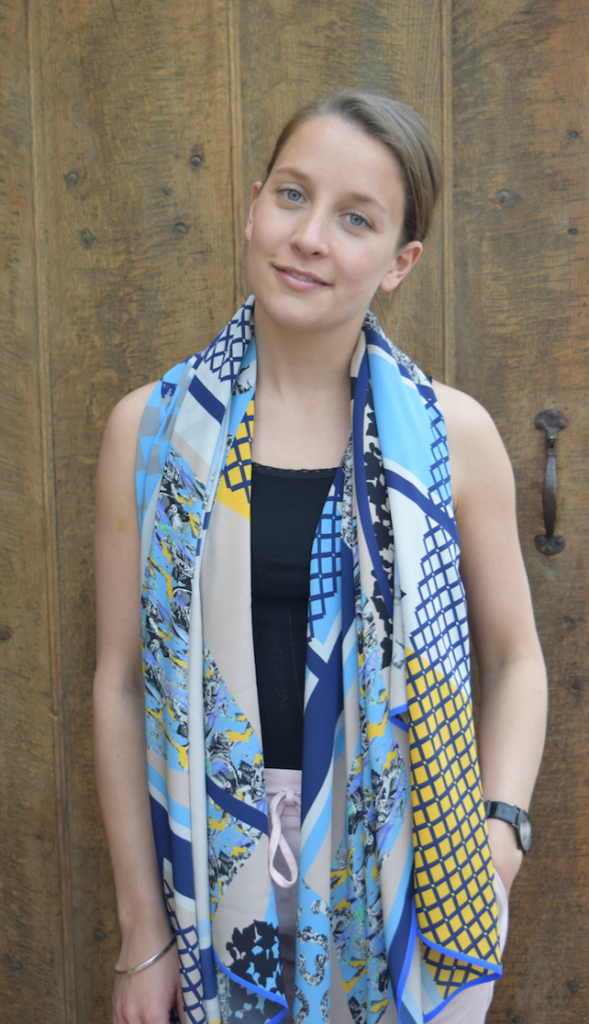 If you could collaborate with any designer who would it be and why?
Bella: I would love to do collaboration with a garment designer to create a simple line of dresses with my prints one day.
Describe the style of your work in one word.
Bella: Playful
Describe yourself in one word.
Bella: Contemplative
Where do you see your work going in the next decade?
Bella: To continue designing to produce a truly unique and electic group of collections under one brand name. I love designing for other brands too so I hope to continue working freelance.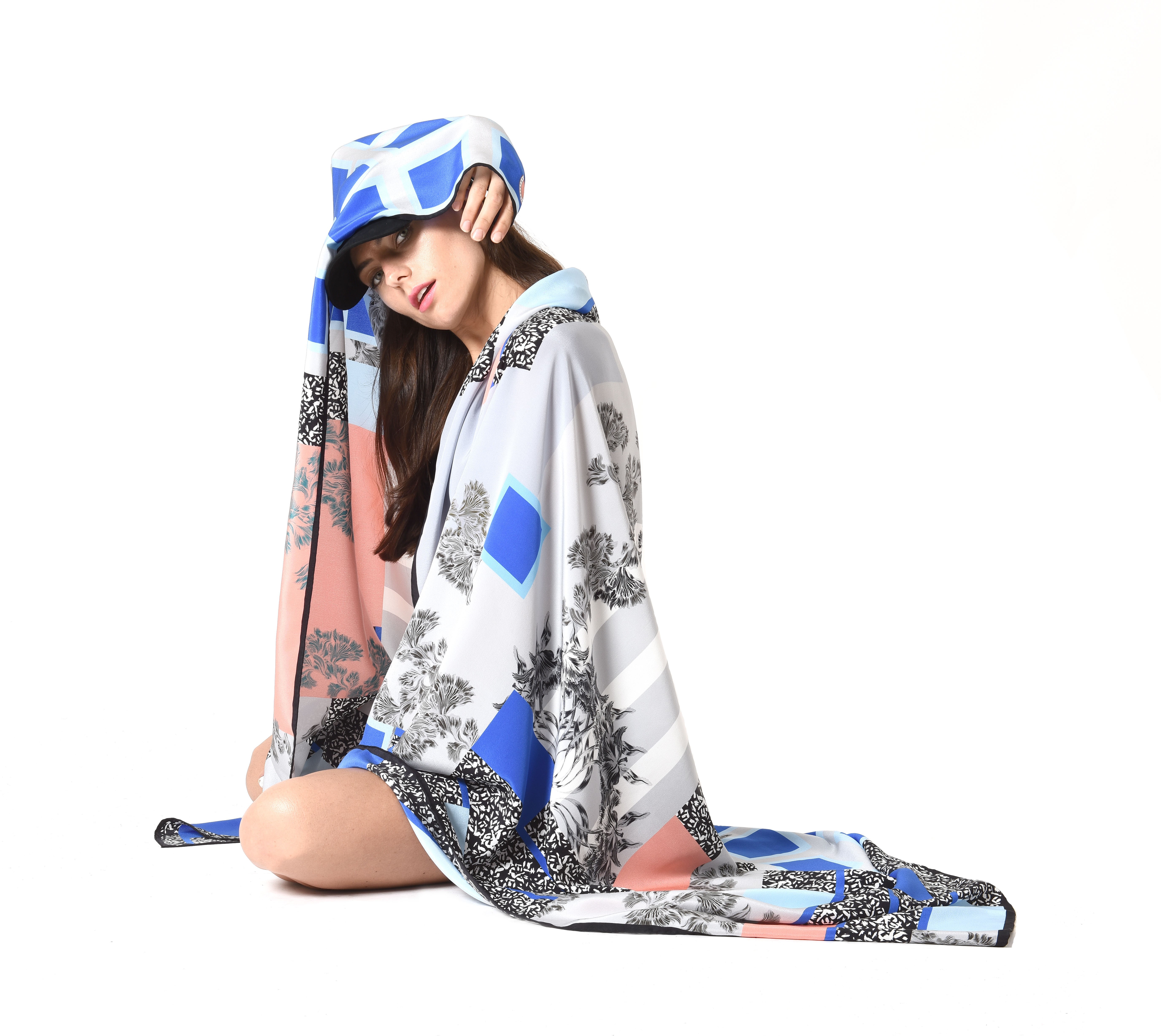 We love your Instagram page. Which social media do you love using most?
Bella:Instagram is definitely favourable only because so many people use it as a picture library, if you want to get a feel for a brand you go to their Instagram page immediately.
If you could dress any person who would it be and why?
Bella: I would like to see British actress Naomie Harris wearing a scarf from the upcoming AW17 collection, she wears a lot of colour. Emma Stone wearing the current collection, it would look amazing with her hair. They both are amazing at what they do and have a great sense of self style.
How would you define culture?
Bella: Culture is a certain way of living, no single one the same. It is subjective and unique.
For more info on Bella Singleton, check out her website.