Inspired by the world Hong Kong born, London based fashion designer Carolina Wong mixes "classic timeless patterns – pin check, gingham and stripes – and develops a carefully engineered weaving process with leather. Minimalistic silhouettes, plush leathers, bold patterns and a sophisticated but unexpected colour palette define her debut handbags collection." This is our interview with the so great Carolina.
Hello, how are you?
I am very well, thank you.
What is your background and when did you decide to go into Fashion?
I studied textile design at the University of the Arts London, Chelsea collage of Art. Since I was a young girl growing in Hong Kong, I have always been very experimental with styles and fashion. Therefore I chose to study the root of fashion – textile design.  I have always been the black sheep of the family, never following conventional routes. Studying design wasn't the pleasing route for my Hong Konger father but nevertheless, I went for it.
What is it like running a label?
Challenging all the time, but it also keeps my creativity going all the time.
How long does it take to design something from scratch?
It could take months or even years. For example, my debut collection has taken me more than a year to develop.
Do you have a favourite design?
You can never have a favourite design, each design serves a different purpose.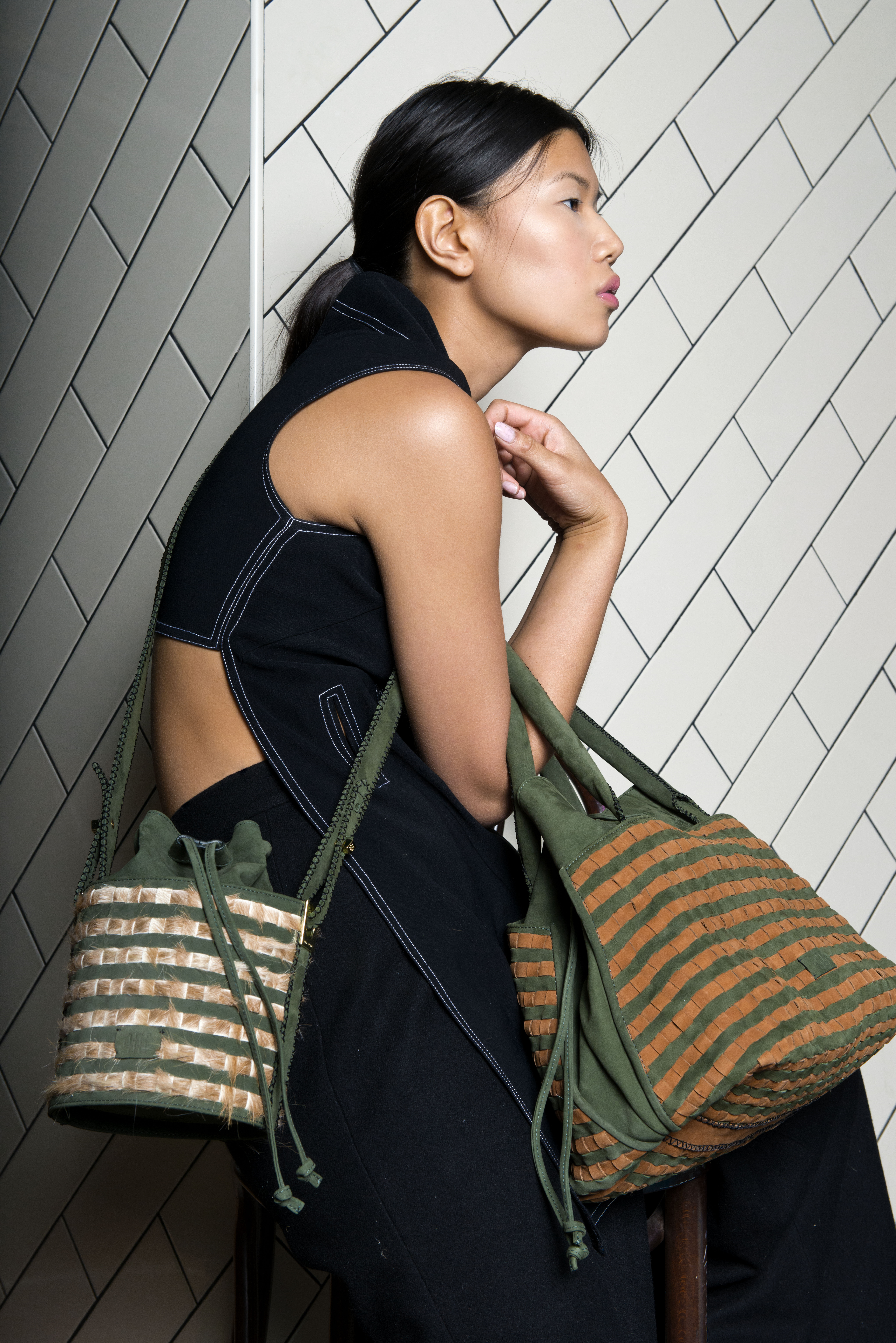 What is your key focus when designing something new?
Authenticity: it's important to stick to your DNA and don't get distracted by trends.
What do you think makes a good design work?
People: the best moment as a designer is seeing people wearing your design in the street.
If you could give any advice for a person that wants to go into fashion design what would it be?
My collection is primarily bags. I would say: explore beyond 'fashion design', lots of people forget about the important of other parts of fashion such as textiles and accessories.
Describe your work in one word.
Authentic.
Describe yourself in one word.
Free.
How would you define culture?
Something evolving as we go along without forgetting the fundamental values of humanity, while respecting the values of the past.
Click here for more info on Carolina Wong.