"Style is the perfection of a point of view." – Richard Eberhart
Accompanying a well fitted suit should be accessories. Accessorising can in fact bring the suit to life, it can show that you like to pay attention to the small details. The suit looks less plain and gives you a more sophisticated look. It can also make you look very confident because you accessorise. Here are some accessories to think about wearing, besides the tie and bow.
1. Cufflinks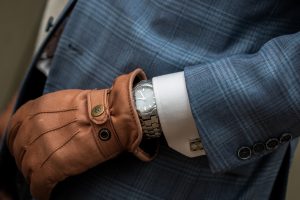 It's such a small piece that you attach to the cuffs of your shirt. These needs a specific shirt that you can attach cufflinks on as most shirts have buttons for fastenings on the cuffs. A good pair of cufflinks shouldn't go over the top with the design. A simple design would go a long way .
2. Pocket squares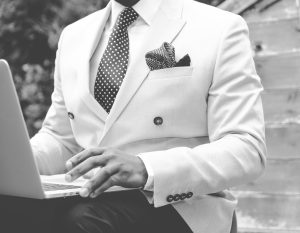 Pocket squares are great for adding design or colour or even both to the suit. There are many ways in which a pocket square can be styled, some are more subtle than others it's just up to your preferences. However a pocket square does require a top pocket on the suit.
3. A watch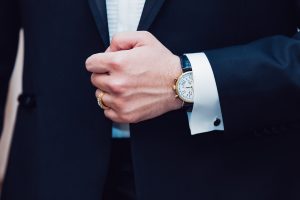 A good watch can complete the look without having to add other accessories. A good watch to wear is something that complements your skin. What is meant by this is that gold watches are better suited for those who have a warm undertone where as silver is best suited for cooler tones. The only reason why specif colours go with different undertones is that it complements the look rather than looking a bit dull.
4. Collar pin / Bar / Clip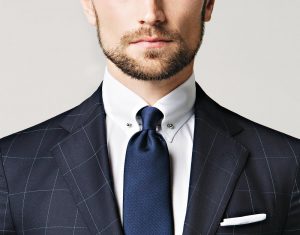 Image from: https://www.etonshirts.com/uk/collars
A collar pin or a collar bar is best used on forward pointing collars. A draw back from wearing a collar pin is that if the collar doesn't have holes you will have to poke a hole through which can damage the shirt unless you don't particularly mind it. If you do then you can use a collar clip which works int he same way as a collar pin only that it just clips onto the collar. If you would like to use a collar bar it needs a specific shirt with pin holes on the shirt as the bar is very thick and wont go through a normal shirt collar.
5. Lapel Pin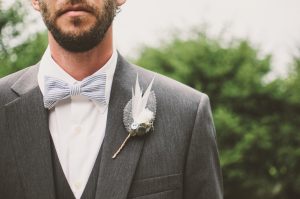 There are many different styles of lapel pins, it can be a form of a badge or it can be a long stem pin. You can have a personalised lapel pin or a floral lapel pin which is mainly used for special occasions.