For anyone that is confused about what the difference between a suit and a tuxedo then you have come to the right place. I will give you some advice and tips on distinguishing the difference between suits and tuxedos.
The definition of suit is a jacket and trouser cut in the same fabric. It is usually paired with each other  depending on preferences. A tuxedo is a suit, but here is what separates them.
1. The lapel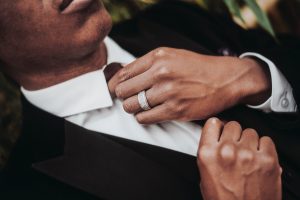 Have you ever noticed the difference of fabric on the lapels of a suit and tux? Well a suit typically uses the same fabric as the whole jacket where as a tuxedo uses satin. Of course not all tuxedos have satin lapels but there are other ways to distinguish between the two.
2. Accessorising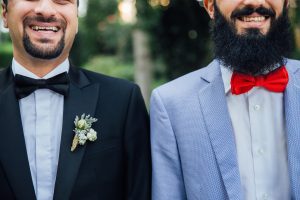 When it comes to accessorising suits you can go crazy! Ties, pocket squares, cravats anything or nothing at all. However when it comes to tuxedos or black tie there is a typical look to go for whether you wear a bow tie, a low cut waistcoat  or  a cummerbund which is worn around the waist.
3. Fabrication
Suits can be made out of most fabrics, it can be dressed down or up depending on the fabrication. Where as tuxedos are usually Tropical Worsted or Burlington Wool which which are mainly in black however  you can get them in white or midnight blue.
4. Trouser sides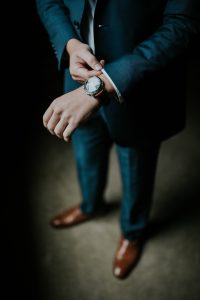 Down the trouser side of a normal suit is just a side seam from where the trouser back and front have been stitched together. On a black tie trousers there is a satin fabric sewn where the side seam should be.
5. When to wear it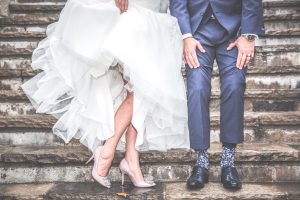 There are three types of suits, there is leisure, formal and fashionable suits. They can be worn anytime. There is no restrictions as to when to wear it as you can pair it with shorts or jeans etc. On the other hand tuxedos are worn on very special occasions which distinguishes the two from one another, so that maybe be prom or weddings. It can be semi formal too but because of the quality of the fabric and expenses it should be for more formal occasions.