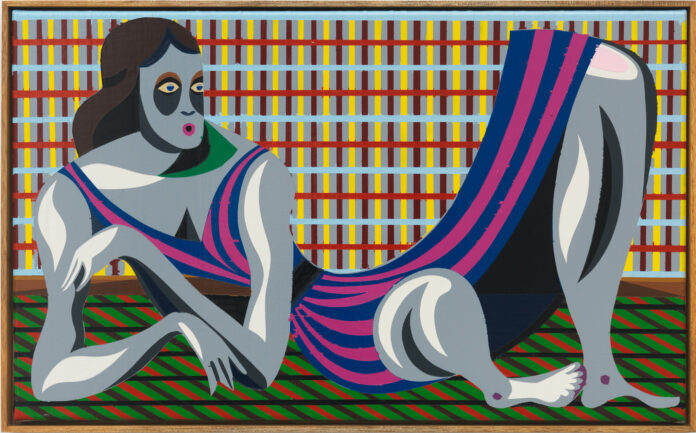 Christoph Ruckhaberle a German based artist creates bold, figurative paintings.
His works are full of striking patterns and bold shapes. Which is complimented by his great use of coloured shadows to create a sense of three-dimensionality in a very two-dimensional piece. Below are some of his works from a 2015 series.
Untitled (XIV)
Untitled (III)
Untitled (XI)
Untitled (XIII)
Untitled (VII)
Subscribe to Our Culture Mag
Join our FREE monthly newsletter.
Thank you for subscribing.
Something went wrong.