When you're in doubt of what to wear these are 4 outfits that you can never go wrong in. They are easy to match with accessories as well as shoes. Just don't go overboard of course!
Summer Dress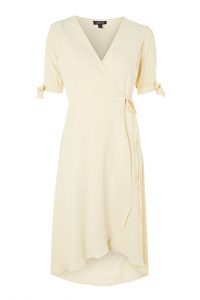 This look is effortless, just pop on a summer dress and some sandals for the hot weather. If you wanted to go all out on accessories then pop on some sunglasses, a small shoulder bag and a floppy hat. For the more breezier days you could wear ankle boots and a cardigan.
Playsuit/Jumpsuit
This look is great for on the go, it's quick to put on and easy to accessorise. You could leave it as it is and wear sandals or gladiator shoes. You could also wear a belt around the waist. For a breezier day you could wear a cardigan and ankle boots just like the summer dress.
Top and Midi Skirt 
This is easy to pair together, tops can be like a jumper, a crop top or a cami top. Shoes you may want to consider are: flats, sandals, wedges or converses. If you are going out at night you may want to have a jacket to keep you warm. A suggestion would be a biker jacket.
Shirts and Shorts
This is a more formal outfit compared to the rest. You can choose plain or patterned shirts with a pair of shorts that is not denim shorts. Shoes you could go for are brogues, loafers, pumps or heels. If the weather is much colder you should pair this look with a blazer.