When we think of shoes for autumn all that come to mind are comfortable shoes for women that keep us warm like boots in all kinds of heels, brogues and maybe some slip ons. Well here are some exciting trends that are perfect for autumn.
Glitter shoes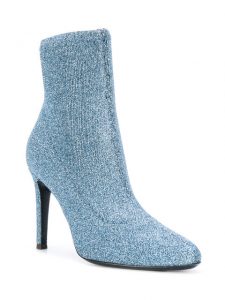 When you think about autumn you think of colours like burgundy, oranges but also you see how subdue garments are. They are usually suede, wool something that doesn't stand out. This shoe is going out of the normal with it being covered in glitter. It's great to wear with some ankle grazers.
Combat boots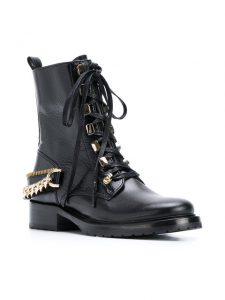 If you want something that is more comfortable with a military edge then you may want to get yourself some combat boots. Also, if you love the high tops converse style but you want something that can keep your feet warm then take a look at these.
Embellished shoes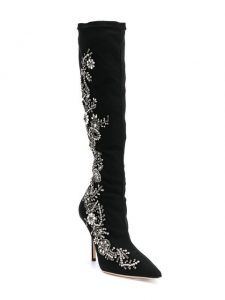 It was only a matter of time that shoes would soon have embellishments. It adds some thought to the shoes, rather than just being a normal shoe. Sometimes shoes can look plain whilst for other shoes minimalism works. This would look great with plain clothes otherwise it looks like there is too much going on.
Arty heels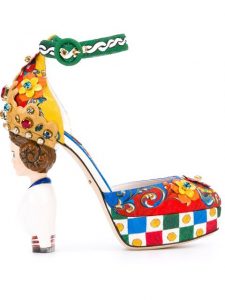 I love how this heel is very creative. It's definitely experimental and new. This adds new design aspects for shoes. This is great for special occasions and events as this looks too fancy for everyday shoes.
Satin heels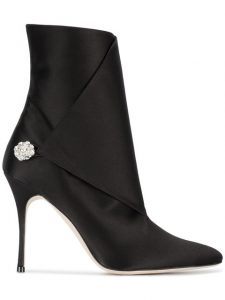 The satin fabric has been coming on trend from trousers to tops and just like the embellished shoes the trend has passed on to shoes. You see heels in a satin fabric rather than boots and it looks just as good.
Slouchy boots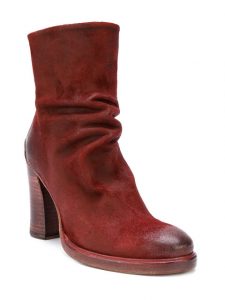 This is perfect for the autumn season as we are all about the baggy and slouchy jumpers. It's all about having the relaxed and warm look. This can easily be paired with any jumpers from close fitting to oversized.