What seems like a sweet innocent collection turns out to be much more than meets the eye.
Pam Hogg's show was held at the Freemason's Hall showcasing her collection called "Innocence". When the show starts you hear the music Teddy Bears Picnic by Henry Hall (1932). By how it started it was like a childish innocence but as soon as the model came out it was anything but that.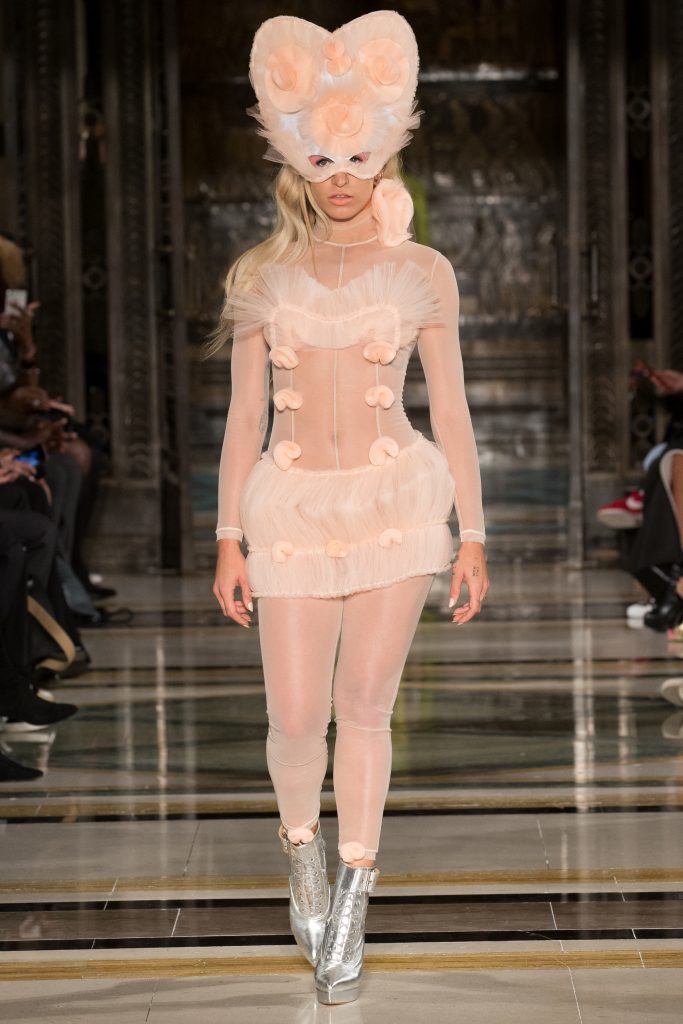 The model came out in a sheer bodysuit with only a minimum amount of fabric covering the boobs and her down below. We see more of this as the show progresses on,  with almost the bare minimum fabric covering the private areas with pom poms and frills.
Down along the catwalk come out the models in catsuits full of geometrical patterns and vibrant block colours, some showing a little bit of glam rock. These skin tight clothing is her signature design. Some models wore the catsuits in a sheer, PVC, lace trench coat. Which to our surprise a model took off halfway down the catwalk and revealed her bosoms.  The coats are absolutely stunning and worn by Pam Hogg herself at the finale.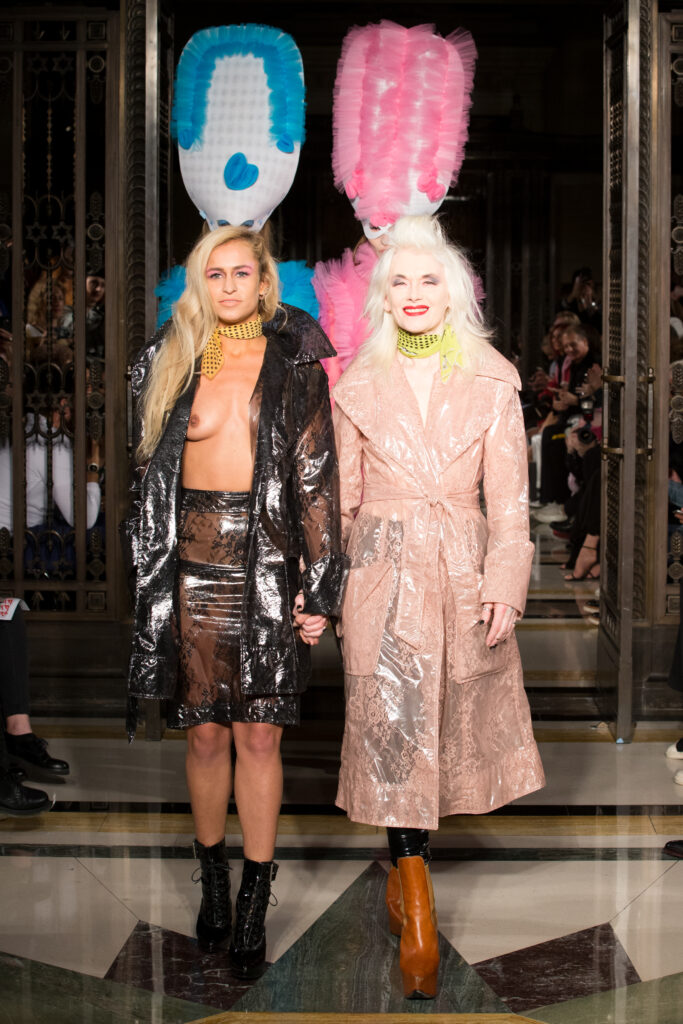 To end such an amazing collection came out two models in beautiful tall head piece masks, covered in frills and pom poms and similarly to the first model they wore a sheer body suit where pom poms and frills covered their bosoms and down there.
Here is the full view of the collection Innocence.