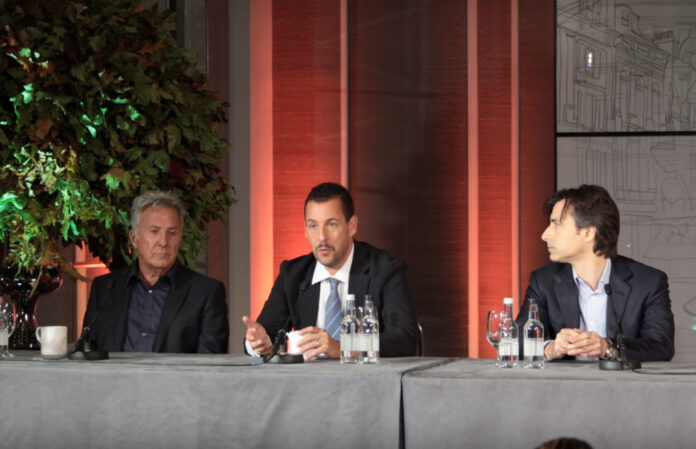 With the constant rise of Netflix, the amount of talent that is appearing and creating partnerships with Netflix is growing.
Today at 'The Meyerowitz Stories' press conference Adam Sandler said numerous times that Netflix has been "great to him" and have given him the creative "freedom" he wants. Adam Sandler has worked on several films for Netflix including 'Sandy Wexler' and 'The Do-Over'.
Whilst most Adam Sandler comedies receive bad press for being "cheap" 'The Meyerowitz Stories' on the other hand got great critical acclaim at the Cannes Film Festival with some critics even suggesting that it may put Adam Sandler for an Academy Award. The film also includes two time Academy Award winner Dustin Hoffman and Ben Stiller.
Netflix has got the rights to 'The Meyerowitz Stories' and will be releasing it on the 13th of October for subscribers to see.