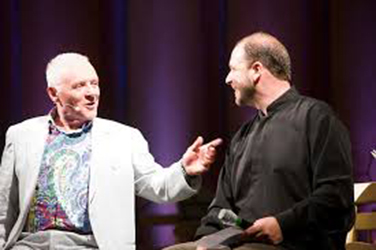 Barrett Wissman, Chairman of IMG Artists, has become a mentor for creatives and celebrities who want to build their own brands.
In an article with Entrepreneur, Barrett Wissman stated that his company Two Pillar Management "is here to advise them on how to build their overall brands as celebrities, entrepreneurs and philanthropists".
Wissman has created quite the portfolio for himself working with clients such as Jay Alvarrez, Sazan Hendrix and Ray Diaz. He has developed strategies and campaigns that have attracted millions of followers to his clients. As of this moment, his clients reach over 50 million people worldwide. He recently partnered as well with Robert Earl in Two Pillar to help build companies that will develop and promote celebrities' brands.  Earl founded Planet Hollywood and has a long history of bringing value to stars and celebrities.  For both of them, social media and the social media influencer is the new frontier.
Furthermore, Wissman has developed and directed an investment which IMG Artists made in the Global Philanthropy Group. The goal of the company is to advise celebrities, public figures, brands and philanthropists on their own philanthropic strategies. Some of the clients are Brad Pitt, Madonna, Angelina Jolie, Shakira, John Legend, Gucci, Miley Cyrus, Clinique and lots of others. With this growth and new collaboration, Wissman hopes to build social media stars' philanthropic profiles, while also expanding their own image and brands as well.