Paul Costelloe presents to us, volume and print for this years autumn/ winter collection.
For his collection, he uses quite neutral colours like shades of browns, greens, greys and a pop of colours like the yellows and pinks. The collection looks like it uses a variety of fabrics like tweed perhaps with the blazers and skirts and perhaps some silks and suedes.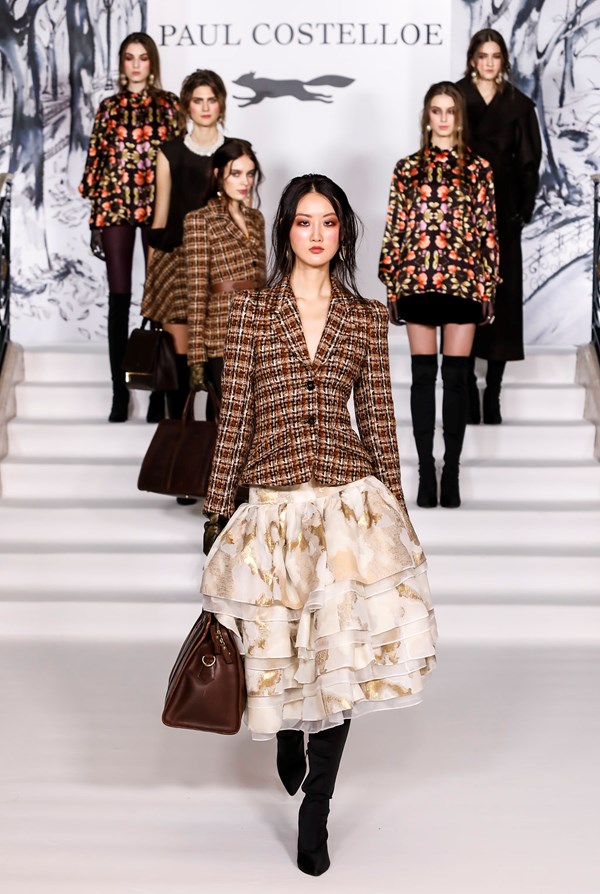 The model is winter ready with her boots, leather gloves and a leather handbag. The colour of the blazer really reminds you of the autumnal season where leaves are turning brown. The blazer is paired with a gathered skirt with layers and layers of fabrics. I quite like the harshness of the material and look with the contrasting softness of the skirt and its movement.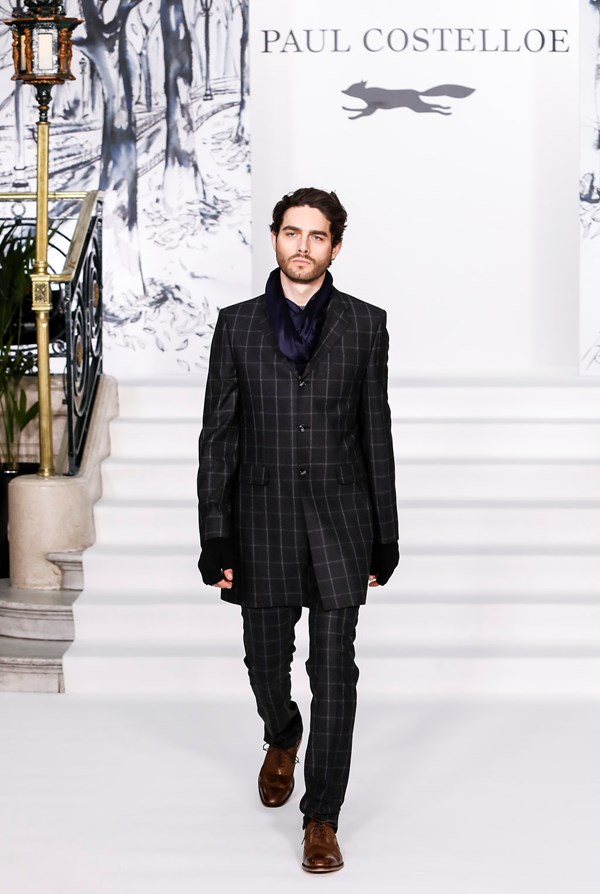 The menswear outfits were quite fitted with some long coats and slim fitting trousers with the same print on both garments paired with scarved and some with gloves and without. The print works really well without overwhelming the whole look, it's nicely paired with what looks like a silk scarf.
Overall the presentation was amazing with the atmosphere and the garments, it was nice to see a differentiation of colour to what you would think the seasonal colours would be.