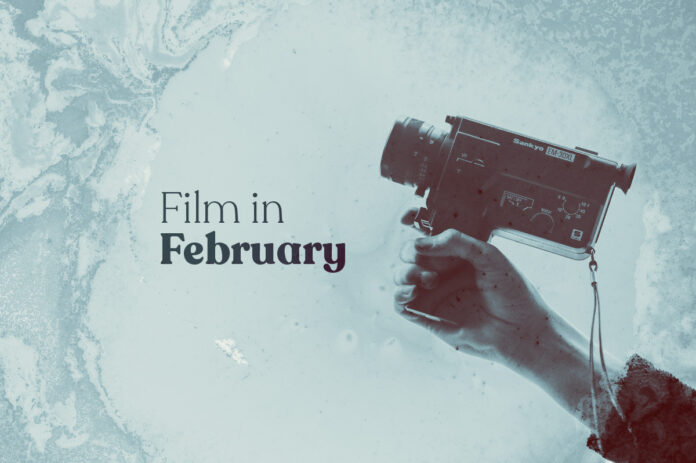 With February just behind us, let's have a quick look at some of the biggest events and headlines in the film industry.
The 91st Academy Awards – Green Book took home Best Picture while Bohemian Rhapsody took home four awards.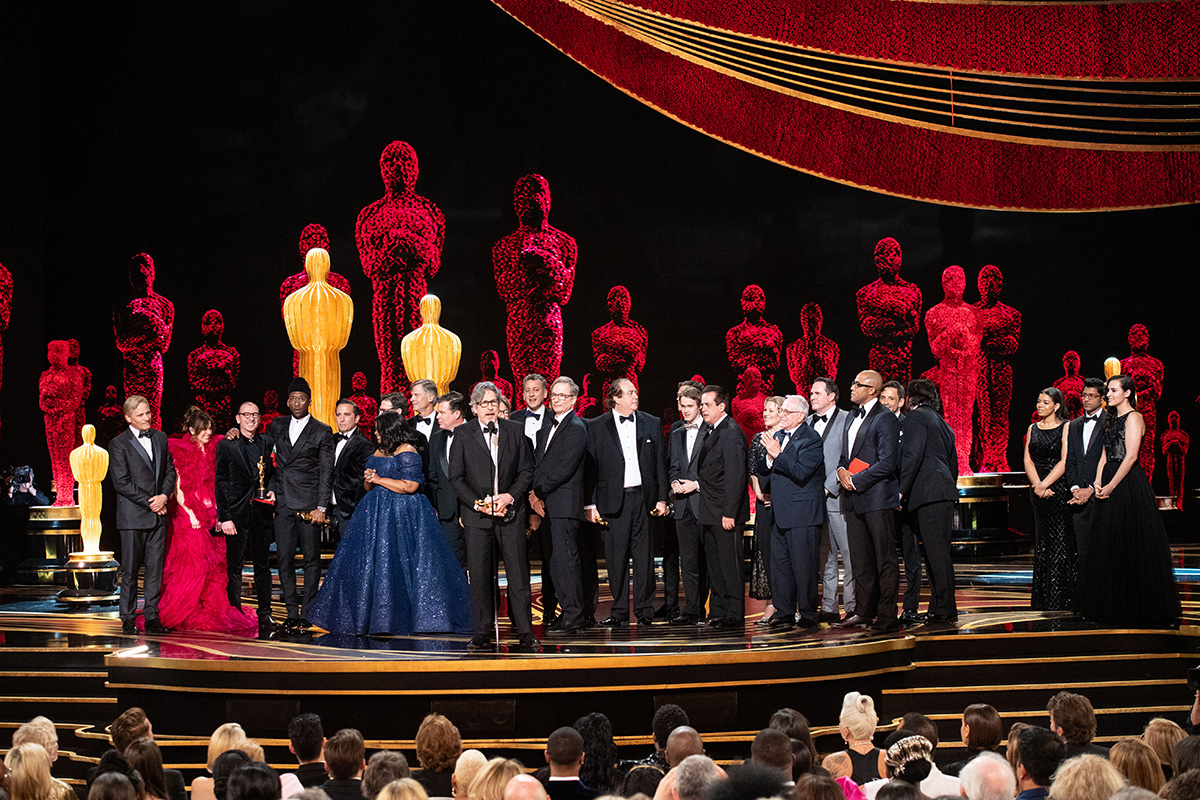 Despite the many controversies surrounding this year's Oscars, from the "Most Popular film category", to hosts and then no hosts, as well as four major categories being cut and then reinstated from the show's broadcast just to name a few. And yet, the show itself was surprisingly well presented. People were mostly pleased with how the show went down and who took home what awards. The Best Picture win for Green Book, however, was more of a shocking surprise to most and even contemptuous for some; in fact, Spike Lee even stated to the reporters at BBC that the best picture winner "isn't his cup of tea".
Alongside the Best Picture victory, Green Book also picked up awards for Best Original Screenplay and Mahershala Ali's took home Best Supporting Actor for his role in the film. However, the biggest winner for this year's awards was Bohemian Rhapsody, winning the most for the night with four awards including Best Film Editing, Sound Editing, Sound Mixing, and Best Leading Actor for Rami Malek's transcending performance as Freddie Mercury. Black Panther, the first superhero film to be nominated for best picture, also picked up three awards on the night including Best Original Score, Best Costume Design, and Best Production Design.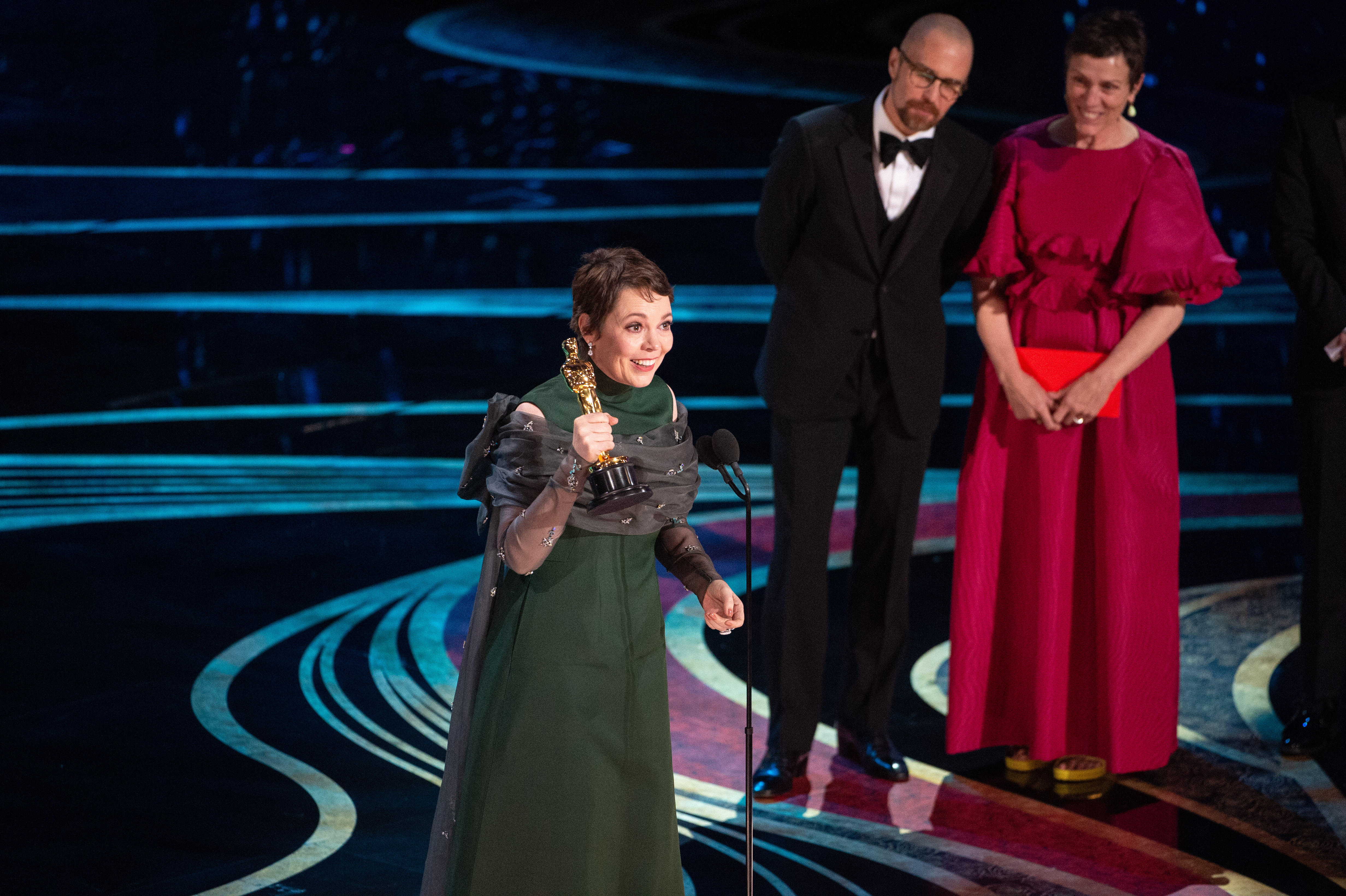 Olivia Colman delivered a fantastic acceptance speech to her Best Leading Actress win for her performance as Queen Anne in The Favourite. It was the only win of the film's ten nominations. While Regina King's brilliant performance for her role in If Beale Street Could Talk earned her the Best Supporting Actress win for this year's awards.
Roma, one of the Best Picture favourites for this year's awards picked up three, including Best Director, Best Foreign Language Film, and Best Cinematography for Alfonso Cuarón – who has won his second Best Director award in six years since his last win for Gravity. BlacKkKlansman received Best Adapted Screenplay, giving Spike Lee his long-overdue first Oscar win.
Here is a full list of the winners for every category:
Best Picture: Green Book
Best Director: Alfonso Cuarón for Roma
Best Leading Actor: Rami Malek for Bohemian Rhapsody
Best Leading Actress: Olivia Colman for The Favourite
Best Supporting Actor: Mahershala Ali for Green Book
Best Supporting Actress: Regina King for If Beale Street Could Talk
Best Foreign Language Film: Roma
Best Original Screenplay: Green Book
Best Adapted Screenplay: BlacKkKlandsman
Best Cinematography: Roma
Best Animated Feature Film: Spider-Man: Into The Spider-Verse
Best Animated Short Film: Bao
Best Documentary Feature: Free Solo
Best Documentary – Short Subject: Period. End of Sentence
Best Live Action Short Film: Skin
Best Original Song: "Shallow" from A Star Is Born.
Best Original Score: Black Panther
Best Film Editing: Bohemian Rhapsody
Best Sound Editing: Bohemian Rhapsody
Best Sound Mixing: Bohemian Rhapsody
Best Production Design: Black Panther
Best Costume Design: Black Panther
Best Makeup and Hairstyling: Vice
Best Visual Effect: First Man
Star Wars Episode IX has wrapped with filming.
The long-awaited conclusion of the Star Wars sequel trilogy is only ten months away. On the 15th of February, JJ Abrams posted on Twitter announcing the filming of Star Wars IX has wrapped.
It feels impossible, but today wrapped photography on Episode IX. There is no adequate way to thank this truly magical crew and cast. I'm forever indebted to you all. pic.twitter.com/138AprtFuZ

— JJ Abrams (@jjabrams) February 15, 2019
JJ Abrams is back in the director's chair for the first time since The Force Awakens after the departure of Colin Trevorrow due to "creative differences" in late 2017. Like the last film, The Last Jedi directed by Rian Johnson, was well received by critics but created a major backlash with audiences and toxic fans, thus predictions for how the reactions will play out for Episode IX are difficult. When asked by ET Online, JJ Abrams hopes to conclude the trilogy with a film that makes the fans feels "satisfied".
Space Jam 2 set to release in summer 2021.
July 16, 2021 🎥🏀🥕 #SaveTheDate pic.twitter.com/qV1Tnxuksd

— SpringHill Ent. (@SpringHillEnt) February 22, 2019
It has been twenty-three years since the beloved sports comedy Space Jam, starring Michael Jordon, was released and after many years in development for a sequel, SpringHill Entertainment announced on Twitter on the 21st of February that Space Jam 2 is set to be released on the 16th of July 2021. The film will star Lebron James, alongside Eric Bausa who will be the voice of Bugs Bunny and Daffy Duck.
As the co-founder of the SpringHill Entertainment, Lebron James is also set to be the executive producer of the sequel. With Terence Nance, the creator of HBO's sketch show Random Acts of Flyness set to direct the film, Ryan Coogler is also signed up to produce the film following his major success with Marvel Studio's Black Panther.
The original Space Jam was about the Looney Tunes desperately seeking help for the retired NBA Champion Michael Jordan in an attempt to defeat the Monsters in a basketball game. The first Space Jam earned a massive 250 million dollars at the box office. Will this upcoming sequel recreate the same success? We will find out in the summer of 2021.
Javior Bardam, Josh Brolin and Jason Momoa all joined the star-studded cast in Denis Villeneuve's Dune remake.

After the success of Arrival and Blade Runner 2049, Denis Villeneuve's upcoming ambitious project Dune, an adaptation of Frank Herbert's sci-fi novel series which was first adapted for the screen by David Lynch in 1984. Villeneuve's version of the film is set to be released November 20th 2020.
In February, three actors including Javior Bardam (No Country for Old Men), Josh Brolin (Avengers: Infinity War) and Jason Momoa (Aquaman) were announced as part of the already star-studded cast. They will join Timothee Chalamet (Call Me By Your Name), Rebecca Ferguson (Mission Impossible: Fallout), Dave Bautista (Guardians of the Galaxy) , Oscar Issac (Star Wars: The Last Jedi) , Stellan Skarsgard (Thor), Charlotte Rampling (45 Years) and David Dastmalchian (Bird Box)  – are all confirmed to be part of the cast. While Zendaya (Spider-Man Homecoming) is rumoured to be part of the cast.
The writer of Forrest Gump, Eric Roth, was also signed on to write the screenplay with Villeneuve, and the film is currently in the pre-production.
Chris Hemsworth is set to play Hulk Hogan in an upcoming biopic.

According to Hollywood Reporter, Chris Hemsworth (Marvel Studio's Thor) is set to play Hulk Hogan, one of the biggest figures in 80s professional wrestling in the untitled Netflix biopic. The film is set to be directed by Todd Philips, the director of the Hangover trilogy and the upcoming DC film, The Joker. This upcoming project will be produced by Michael Sugar, the Oscar winner for Spotlight alongside with Philips, Bradley Copper, Eric Bischoff and Hemsworth himself.
While Hulk Hogan has become quite a controversial figure in the last few years, with his sex-tape scandals and his racist radio personality, this upcoming biopic will not focus on Hogan's entire career but rather narrow its focus on his origins and the rise of Hulkamania which was arguably one of the biggest pop culture booms in the 80s. When the time comes for the film's release on Netflix, make sure you eat your vitamins and say your prayers because Chris Hemsworth's Hulkamania will run wild on the audience.